Zelda: Tri Force Heroes director on why you can't play as a woman in the game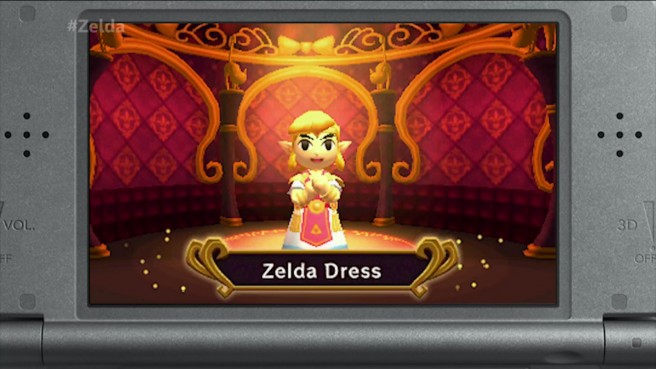 The Legend of Zelda: Tri Force Heroes lets players put on the princess' dress, but you can't actually play as a woman in the game. Some may wonder why this is so.
Director Hiromasa Shikata offered up an explanation as part of an interview with IGN. When asked about only being able to play as Link, Shikata brought up Tri Force Heroes' story in his reasoning.
He said:
I'm going to tell you a little bit about the story quickly and we'll circle around, here. There's this kingdom, an event happens, and the king needs heroes. So, he puts out a call for heroes to gather and one of those is this guy Link. He sees this audition, basically, 'Heroes needed; apply here.' And, that's the start of his adventure.

The story calls for this sort of legend/prophecy where heroes will come together to help solve a problem. And in that, they are male characters. So, because the game is set with that as the story background, you cannot choose a gender; you are a male character.

I understand what you're saying (being disappointed), and just as general information, we do have a lot of female staff members who are playing this game and enjoying it. It doesn't seem to be a big issue to them. They still are getting emotional investment in this game. And to be honest, Link isn't the most masculine of guys in the world, depending on how you want to project yourself into the character.
The Legend of Zelda: Tri Force Heroes launches this fall on 3DS.
Leave a Reply