2020 World Video Game Hall of Fame inductees announced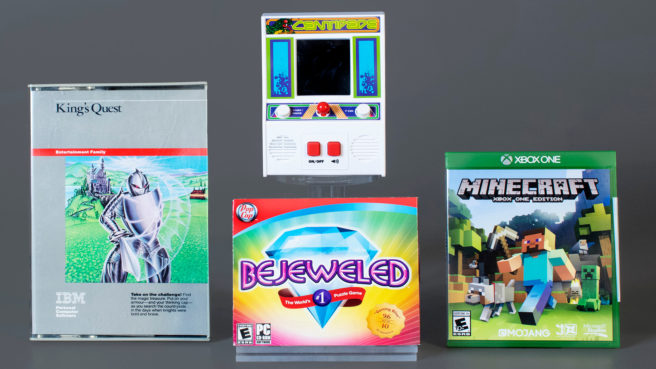 The Strong National Museum of Play today announced the final lineup for its 2020 inductees. Bejeweled, Centipede, King's Quest, and Minecraft have all been selected.
Back in March, the original twelve nominees were announced. Frogger, Goldeneye 007, Guitar Hero, NBA Jam, Nokia Snake, Super Smash Bros. Melee, Uncharted 2: Among Thieves, and Where in the World is Carmen San Diego were ultimately not chosen.
To recap, below are the inductees from previous years:
2019
Colossal Cave Adventure
Microsoft Solitaire
Mortal Kombat
Super Mario Kart
2018
Final Fantasy VII
John Madden Football
Spacewar!
Tomb Raider
2017
Donkey Kong
Halo: Combat Evolved
Pokemon Red/Green
Street Fighter II
2016
Grand Theft Auto III
Sonic the Hedgehog
Space Invaders
The Legend of Zelda
The Oregon Trail
The Sims
2015
Doom
Pac-Man
Pong
Super Mario Bros.
Tetris
World of Warcraft
Leave a Reply