2022 EDGE awards, top 10 games of the year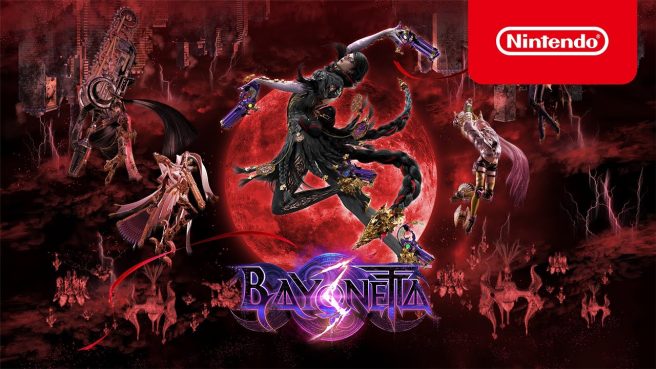 In what is an annual tradition for EDGE, the magazine has shared its awards and ten ten games of the year. The results were published in issue #380, which was officially made available to everyone this week.
For the awards, it's worth noting that Bayonetta 3 took home the prize for "Nintendo Game of the Year". Nintendo was also selected for "Publisher of the Year".
Here's are the full results for the awards:

Main Awards
Nintendo Game of the Year: Bayonetta 3
PlayStation Game of the Year: Gran Turismo 7
Xbox Game of the Year: Pentiment
PC Game of the Year: Roadwarden
Mobile Game of the Year: Poinpy
Best Visual Design: Elden Ring
Best Audio Design: Tunic
Best Performance: Charlotta Mohun (Immortality)
Best Hardware: Steam Deck
Best Soundtrack: We Are OFK
Publisher of the Year: Nintendo
Studio of the Year: FromSoftware
Alternative Awards
Ugliest Mugs: The Case of the Golden Idol
Most Despicable Villain: Marvel Snap
Boldest Brass: Trombone Champ
Most Delectable Dessert: Cuphead: The Delicious Last Course
Catchiest Composition: Immortality
Shrewdest Showcase: Aperture Desk Job
Most Treasured Possession: Tunic
Cutest Mutations: Kirby and the Forgotten Land
Most Highbrow Low Slows: Sifu
Most Awkward Conversation: Neon White
Sharpest Augmentation: Cyberpunk 2077
Most Rattling Battle: Saturnalia
As for the top ten games of the year, Bayonetta 3 received more recognition. Windjammers 2 and Neon White also made the list.
Top 10 Games
1. Elden Ring (tied for first)
1. Immortality (tied for first)
3. Pentiment
4. Neon White
5. Roadwarden
6. Hardspace: Shipbreaker
7. Poinpy
8. Gran Turismo 7
9. Windjammers 2
10. Bayonetta 3
For those that are curious about past years, you can see how the awards panned out in 2021 here, 2020 here, 2019 here, 2018 here, and 2017 here.
Leave a Reply