3D Out Run also hitting the European 3DS eShop next week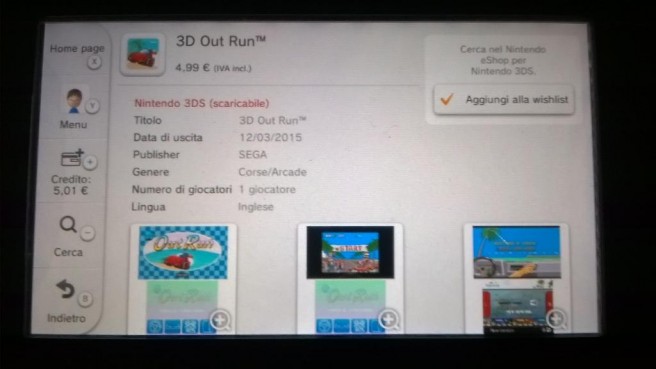 Yesterday we received confirmation that 3D Out Run is coming to the North American 3DS eShop next Thursday. Since SEGA's 3D Classics tend to arrive on the same day worldwide, it was pretty much assumed that the date would apply to Europe as well. Now we now that this will in fact be the case.
The European eShop is listing 3D Out Run for release on March 12. Pricing is set at €4.99.
Leave a Reply