8 LEGO Super Mario Expansion Sets announced, new video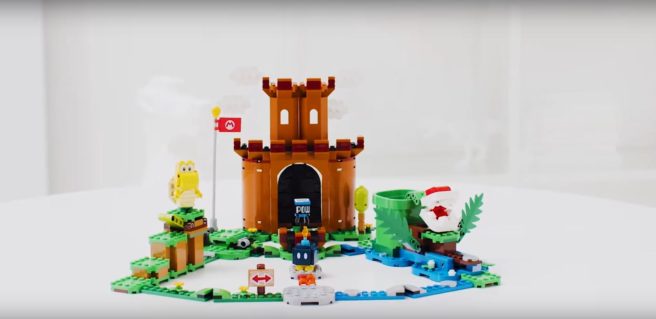 Nintendo and LEGO have unveiled a series of new sets being added to the LEGO Super Mario series. These include 8 new Expansion Sets for building levels, and several Character Packs.
Here's the rundown of the products:
Expand your levels and discover new ways to play with 8 new Expansion Sets featuring Yoshi, King Boo, Thwomp and more! The LEGO Super Mario adventure begins on Aug. 1st, 2020.
Looks like there's even more LEGO Super Mario expansion sets than we thought! A whole new host of characters are on the way, all of which can help you build a super-sized LEGO Super Mario adventure!

In addition to the Piranha Plant Power Slide Expansion Set and Bowser's Castle Boss Battle Expansion Set announced in April, the Expansion Set line-up includes: the Guarded Fortress Expansion Set, the Mario's House & Yoshi Expansion Set, the Toad's Treasure Hunt Expansion Set, the Desert Pokey Expansion Set, the Whomp's Lava Trouble Expansion Set and the Boomer Bill Barrage Expansion Set.

Also announced today are ten collectible enemy characters that are available in blind bag Character Packs, adding that extra level of excitement. Each pack will contain a buildable character and action tag to play with – it could be a Paragoomba, Fuzzy, Spiny, Buzzy Beetle, Bullet Bill, Bob-omb, Eep Cheep, Blooper, Urchin or Peepa!
Check out the new video below.
The 8 Expansion Sets and Character Packs are set to release on August 1.
Leave a Reply