A Little Golf Journey out in October, new trailer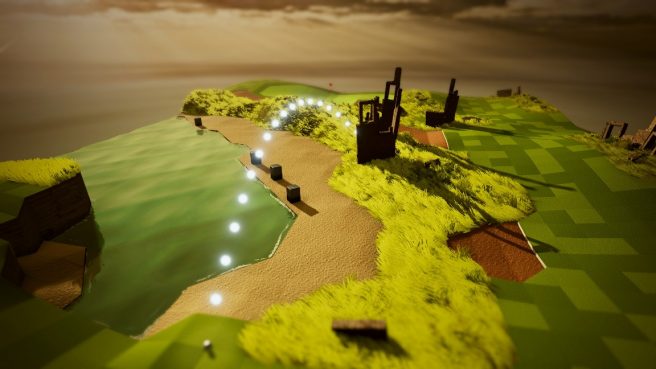 Publisher Playtonic Friends and developer Okidokico have set a release date for the Switch version of A Little Golf Journey, their relaxing adventure golf game. It will launch on October 14.
A Little Golf Journey has players taking on golfing challenges to ultimately bring color back to the world. The game offers a total of 10 courses and 100 holes. Secret holes, off-path mysteries, and collectables are all included.
There is a story of sorts, as you'll be looking to uncover the identity of the mysterious "X". Players will have a whole mystery to solve alongside playing the sport.
A Little Golf Journey is also said to have simple, approachable controls. You aim, pull, and release to shoot the ball and find the best route to the next hole. It's apparently easy to learn, but hard to put down.
We have a new trailer for A Little Golf Journey to promote today's release date news below.
A Little Golf Journey will be sold digitally for Switch via the eShop. You should be seeing its official store page pop up very soon.
If you're interested in learning more, head on over to the official site here.
Source: Playtonic Friends PR
Leave a Reply