Aban Hawkins from 1001 Spikes seems to be coming to Blade Strangers as DLC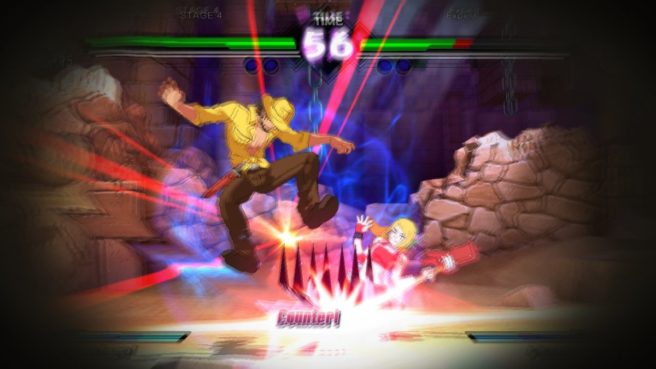 It seems like Blade Strangers, the crossover fighting game from Nicalis, is getting at least one new character as DLC. Nicalis posted the screenshot you see above on Twitter, alongside the text "Aban performs a perfectly timed Counter vs Curly in #CrystalCri–wait, what!?! This isn't #CrystalCrisis!".
Aban (Hawkins) from 1001 Spikes is one of the characters in the picture, however the game shown isn't Crystal Crisis, a crossover puzzle game in which Aban is confirmed to appear, but Blade Strangers, where he isn't playable yet. This seems to indicate that Aban will be added to Blade Strangers as DLC; it's unclear whether this'll be paid or free DLC.
Leave a Reply