Ace Attorney 15th anniversary website open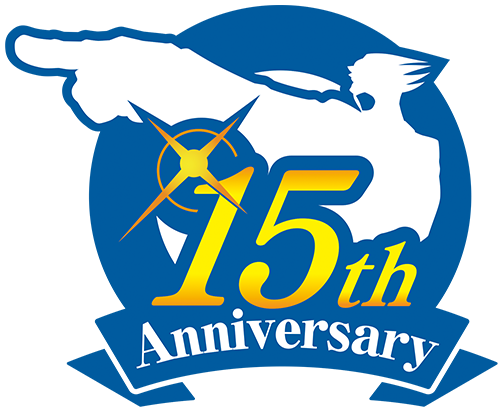 Today, Capcom opened an official website for the 15th anniversary of the Ace Attorney series. You can find it here.
The site comes with a special message from Ace Attorney managing direct Shu Takumi. That's posted below, courtesy of Court-Records.
Sixteen years ago, we started with a single idea: "a mystery game series the likes of which had never been seen before."

With that, we put together a team of just seven people – and a year later, in October 2001, "Ace Attorney" was born.

At the time we had the burning desire to make a game that people could enjoy for 10, or even 15 years, but now here we are fifteen years later… almost without me noticing, Ace Attorney's grown to become a truly massive project. As its creator, I'm incredibly moved and happy that it's come this far.
Thinking over all that's happened, I get the feeling that the series always had the warm support of its fans, and it's something of a happy series because of that. I thank you all from the bottom of my heart.

As we pass through this momentous 15-year mark, I hope you all look forward to the ever-expanding world of Ace Attorney.
Leave a Reply