Active Life: Outdoor Challenge Switch gameplay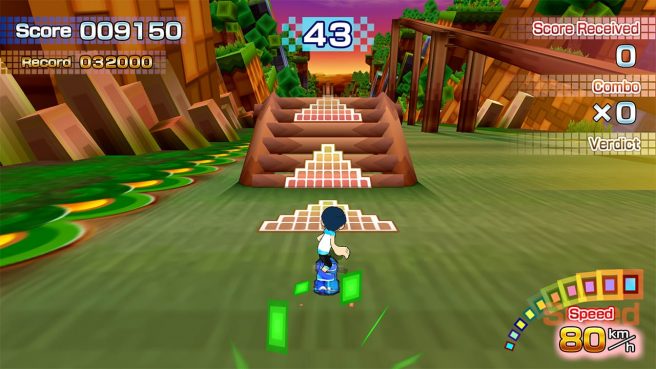 Active Life: Outdoor Challenge (known as Family Trainer in other regions) was Bandai Namco's fitness game for Wii from way back in 2008. Just recently, the game came to Switch in North America and Europe after first hitting Japan last December. We now have gameplay showing the final English version on Nintendo's current console.
Here's some information about the game:
Get ready to take on the great outdoors anywhere because Active Life: Outdoor Challenge is back on the Nintendo Switch! From kayaking to obstacle-filled races, you will engage in real-life exercises to complete a variety of fun minigames. Improve your hand-eye coordination and work up a sweat with the Joy-Con and Leg Strap!

Play over a dozen single and multiplayer challenges. Simple controls allow for easy-to-pick up games that anyone can enjoy. With Active Life: Outdoor Challenge, you can bring the adventure wherever you go!

A Fun Way to Move

• Jump, run, squat, and stomp your way through a dozen heart-pumping minigames. Includes river-rafting, log-jumping, mine-cart racing, and more!

Gameplay Variety
• From a unique collection of minigames and customizable workout routines, choose what suits your schedule and fitness levels.

Play Solo or Co-Op
• Tackle adventures solo or with another friend in cooperative games, or compete against each other for the highest score! *For co-op play, this game requires two sets of Joy-Con controllers and two sets of Leg Straps.

Fully Immersive Experience

• Turn your in-game movements into real-world exercises using both the Joy-Con and Leg Strap.
Have a look at the Active Life: Outdoor Challenge Switch gameplay below.
The game can be purchased both physically and digitally on Switch. In the US, the retail version is exclusive to Target.
Access the official website here.
Leave a Reply