Aeon Must Die! releasing on Switch in October, gameplay trailer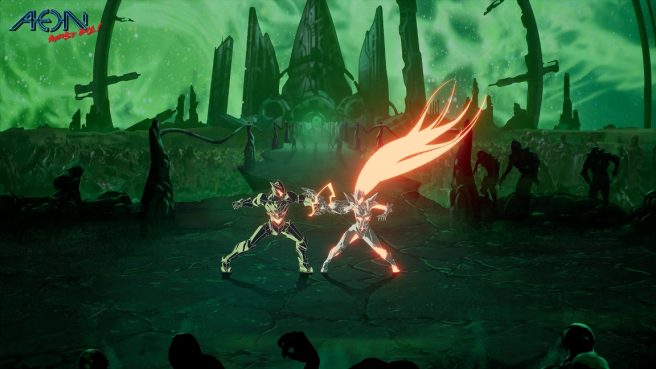 Publisher Focus Entertainment and developer Limestone Games have set a release date for Aeon Must Die!, their stylish beat 'em up game. Switch owners can pick up the title starting October 14.
Here's an overview of the game:
Aeon, the dreaded Emperor of the unstoppable Void Armada, has been betrayed and left for dead by his generals. Weakened and without a body to exact his revenge, he manages to merge with you to survive and bring forth his wrath.

Travel across the futuristic city of Pantheon to destroy or subdue those who betrayed Aeon, while fighting for your mind, free will, and control of your body.

Experience a unique beat 'em-up introducing breakneck risk-reward gameplay, innovative AI and tactical fighting, all packaged in an incredible art style.

Will you succumb to Aeon's will and unleash his awesome power, losing yourself in the process? Or will you choose the hard way and remain free, at the cost of your strength?

Key Features

Spectacular beat'em-up packed with brutal, over-the-top action
Stunning art and mind-blowing OST
Stylish, accessible combat featuring proper fighting game mechanics
Choose who you kill or spare and change the fate of the galaxy
We have a trailer for Aeon Must Die! accompanying the release date news below.
Aeon Must Die! will be sold digitally for Switch via the eShop. If you purchase the game by October 28, you'll receive the "Wrathful King Set" DLC containing a skin for Aeon and his bike.
The official site for Aeon Must Die! is up and running here.
Leave a Reply