Aeon Must Die! still in the works, now hitting Switch later in 2021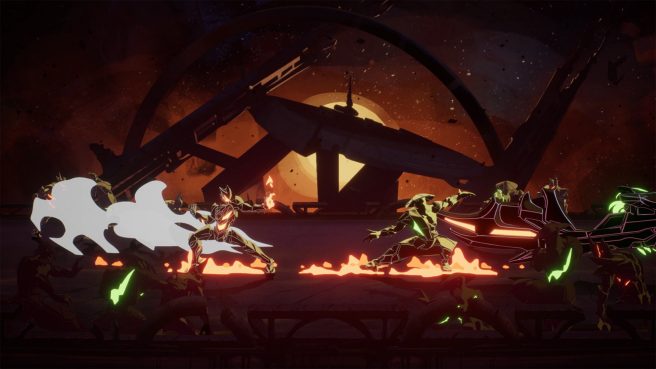 Aeon Must Die! was announced for Switch and other platforms last year. Some controversy followed, with former developers that worked on the project claiming that they experienced crunch, lack of payments, and more. It's unclear what has happened behind the scenes over the last twelve months, but we do know that the project is moving forward.
Focus Home Interactive reintroduced the beat 'em up game today. Aside from sharing a new trailer, the company is committed to a 2021 launch window.
Here's the latest on the game:
Aeon Must Die!, the stylish beat 'em-up is launching on PlayStation 4, Xbox One, Nintendo Switch and PC in 2021. Get ready for an existential sci-fi massacre with a unique anime-inspired art style and a massive story of betrayal, love, and revenge across a broken universe.

A unique beat'em-up packed with brutal, over-the-top action in an art style like you've never seen

Experience a spectacular beat 'em-up introducing breakneck risk-reward gameplay, innovative AI and tactical fighting, all packaged in an incredible art style.

Aeon, the dreaded Emperor of the unstoppable Void Armada, has been betrayed and left for dead by his generals. Weakened and without a body to exact his revenge, he manages to merge with you to survive and bring forth his wrath.

Choose who you kill or spare and change the fate of the galaxy

Travel across the futuristic city of Pantheon to destroy or subdue those who betrayed him, while fighting for your free will and the control of your body.

Will you succumb to Aeon's will and unleash his awesome power, losing yourself in the process? Or will you choose the hard way and remain free, at the cost of your free will and strength?
You can see today's trailer below.
Source: Focus Home Interactive PR
Leave a Reply