All data you lose when deleting your Nintendo Account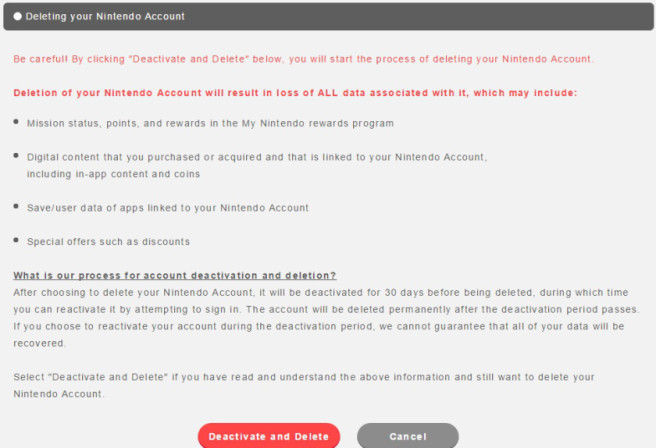 It's an entirely possible to delete a Nintendo Account. Doing so will result in the major loss of information, however.
When attempting to ditch a Nintendo Account, Nintendo warns users that they'll lose a whole bunch of data. This includes your "mission status", points, and rewards with My Nintendo, digital content purchased/required that is linked to your Nintendo Account, save/user data of apps linked, and special offers.
You can find more support information regarding Nintendo Accounts here.
Leave a Reply