Amazon packages to be randomly delivered in Mario-branded box throughout November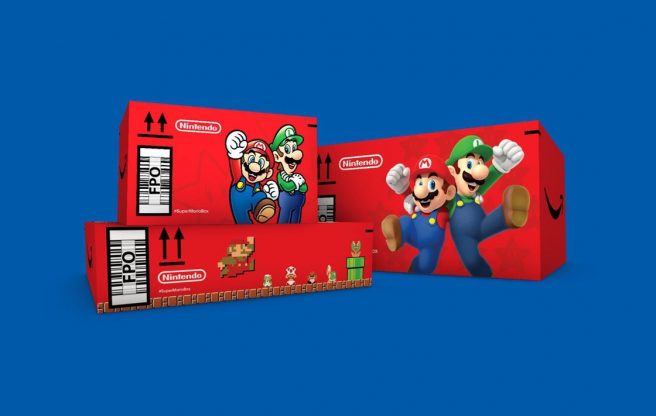 Nintendo and Amazon have teamed up in a bit of an interesting way. Throughout November, you may find that a package you've ordered from the retailer has arrived in a box themed after Super Mario Bros.
Nintendo says that "the Super Mario Bros. branded Amazon boxes are in limited quantity and will be used randomly, while supplies last." Furthermore, buying a Nintendo product won't increase the chance of receiving the branded box.
Outside of the box, there's another small aspect of the partnership. Amazon has opened a page here where My Nintendo members can earn 100 Platinum Points. The Super Mario Bros. 35th anniversary page lets you look at various Mario products, view a history of the franchise, and find hidden trivia.
Leave a Reply