[Preview] 6 Things to Look Forward to in Animal Crossing: New Leaf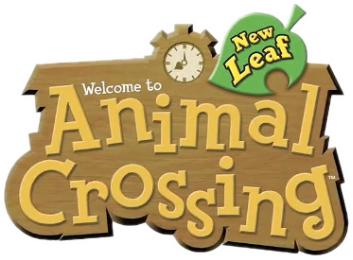 ---
Spencer makes his NintendoEverything debut by filling you in on some things you may not have known about Animal Crossing's 3DS debut!
---
Author: Spencer
The North American release of Animal Crossing: New Leaf is drawing near! Nintendo Everything is here to let players know what they should be getting excited to experience in this highly-anticipated new addition to the franchise.
Hit the break for the full list!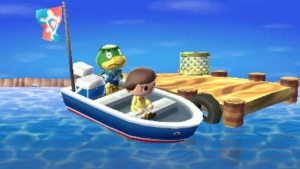 ---
6. Return to Animal Island with Your Friends
In New Leaf, you will be able to return to Animal Island, once again with the help of everyone's favorite singing salty dog, Kapp'n. You can enjoy the beach here as well, and find coconuts or swim in the ocean. Additionally, bugs that you can only find in the summertime are available on Animal Island all year long. There is also a building on Animal Island with a lobby where you can find items exclusive to the island, acquired by exchanging medals for them, which you get from completing "tours". Tours are mini games that you can play on the island with friends that are visiting you through local or online multiplayer.
---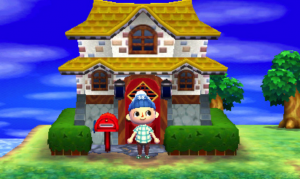 ---
5. Visit the Town of Your Dreams
On the Main Street, there is an area called the "Happy Home Showcase." Here, you can visit the homes of players you have met through the 3DS' Street Pass system. There are three blocks, with 16 houses each, totaling 48 houses that you can visit at a given time. The owners of the homes will also be found walking around the blocks, and you can interact with them, even getting items from them! You can also collect Town IDs from these players which include their Dream Addresses. When you are connected to the Internet, a Dream Address can be used at the Dream Suite to visit that player's town. In the Dream World, you can do whatever you want in their town, but it will not affect their actual town, so you can chop down trees and stomp on flowers to your heart's content!
---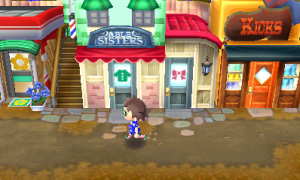 ---
4. Go Beyond the Tracks
In Animal Crossing: New Leaf, you can now go beyond the train tracks to reach the "Main Street." On Main Street, you will find various shops and buildings, some of which are built through the Public Works system. Timmy and Tommy Nookling, Tom Nook's nephews, have taken ownership of the local shop, where you can buy various items. Tom Nook is still around, though: he works at the "Estate Shop." Here, you can buy things for the exterior of your house, such as additions, new doors, post boxes, and changes to the overall style of your home (like a castle!).
At the underground "Club 101," you can see various events, such as Dr. Shrunk doing a comedy routine during the day, which will give you new emotions. There are many more emotions that you can receive and use in New Leaf.
On Saturday nights, K.K. Slider returns to put on shows at Club 101. He's bringing you more songs this time around, and as always, you will receive a single to play in your home each time you see him perform. Every other night but Saturdays, K.K. Slider does DJ sets that you and your friends can go and dance to! Each time he will play a different set, such as Chiptune Night, House Night, and more.
The Museum can also be found on Main Street, and with the second floor addition, you can visit the museum shop, as well as open exhibits of their own in up to four available rooms. Want to show off your Gyroid collection? Open your very own Gyroid exhibit!
There is a photo booth on the Main Street where you can take a photo for your Town ID, and you can use the emotions that you have acquired to bring out your personality! Your Town ID contains information about yourself and your town, as well as your "Dream Address".
---
Onwards to #3-1…
Leave a Reply