Anonymous;Code release date set for September in the west, voice cast revealed, new trailer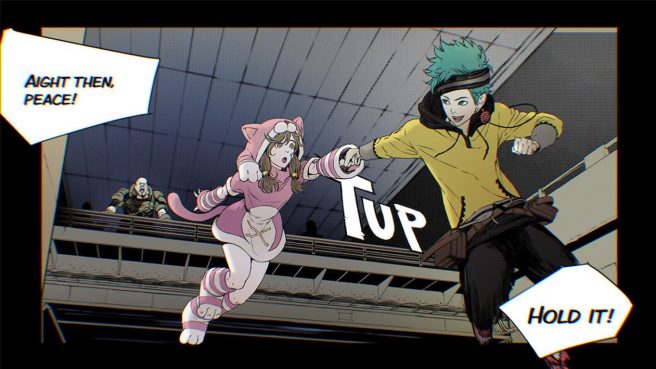 Spike Chunsoft today revealed the final release date for Anonymous;Code in the west, an we also have news about the voice cast.
The title is due out for Switch on September 8, 2023 in North America and Europe. It will be sold both physically and digitally.
Anonymous;Code will be the first entry in the Science Adventure series to include both English and Japanese voice options. Previously, the games only supported Japanese voices. The English voice talent includes Max Mittelman, Anairis Quiñones (AI: The Somnium Files – nirvanA Initiative English VA for Tama), and Y. Chang (AI: The Somnium Files – nirvanA Initiative English VA for Lien).
Here's the official rundown:
English VA: Max Mittelman
Character: Pollon
Japanese VA: Shōya Chiba
English VA: Anairis Quiñones
Character: Momo
Japanese VA: Shiina Natsukawa
English VA: Y. Chang
Character: Cross
Japanese VA: Tomokazu Sugita
And below is an overview of the game:
The highly-anticipated next installment of the Science Adventure Series, Anonymous;Code is coming to the West on September 8th, 2023. This is the latest work by Steins;Gate creator Chiyomaru Shikura, in collaboration with returning staff from the Science Adventure Series. Experience the story of the hackers who will rewrite the future.

2037. Nakano, Tokyo.
Pollon Takaoka is caught up in a tangle of plots as a result of his encounter with the mysterious girl Momo and faces major events that shake the world. Live the experience with Pollon, help him hack the myriad branches of reality and "load" the ending that saves the world!
Aside from sharing the release date and voice cast news for Anonymous;Code, Spike Chunsoft issued a new trailer. We have it below.
Leave a Reply