Another look at Retro City Rampage's sales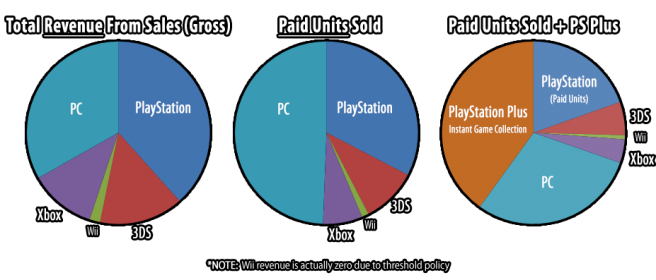 Vblank Entertainment added a new post to its site today that examines the sales of Retro City Rampage.
While Wii makes up a tiny fraction of the game's sales, the 3DS version appears to have done quite well. Vblank says this edition "has the healthiest tail of all platforms." Retro City Rampage continues to move units on 3DS despite never having received a price drop.
Here are Vblank's full comments about the title's sales on 3DS:
Nintendo 3DS has the healthiest tail of all platforms. Released nearly 10 months ago, it has never been discounted and still boasts a strong weekly tail. It was a great fit for the platform and market and received great promotion from Nintendo at launch. RCR released on 3DS 15 months later, but had it been released simultaneously with the others it's possible that it could be the best selling out of all eight platforms. Again, this would vary widely on the type of game, but RCR was a perfect match for 3DS.
Leave a Reply