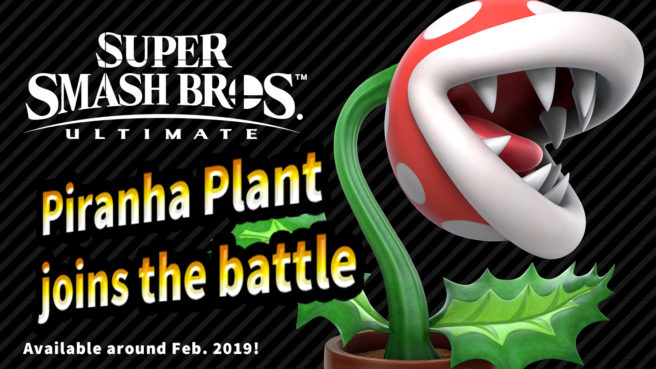 A couple of things are happening in the world of Nintendo within the next few days. Two deadlines are just around for corner.
If you've bought the physical version of Super Smash Bros. Ultimate, now is your last chance to register the game on My Nintendo for free Piranha Plant DLC. Again, you need to do so by January 31. Nintendo will email you a code to redeem the DLC for future use a bit after the game has been registered. If you bought the digital version, no further action is needed.
Also, on January 30, the Wii Shop Channel is closing for good. Nintendo already removed the ability to add Wii Points last year, but if you have any extra points lying around, you'll need to spend them before January 30. This move is also accompanied by the end of remaining video-on-demand services on Wii.