Aonuma on the aspect of Zelda: Breath of the Wild that he enjoys the most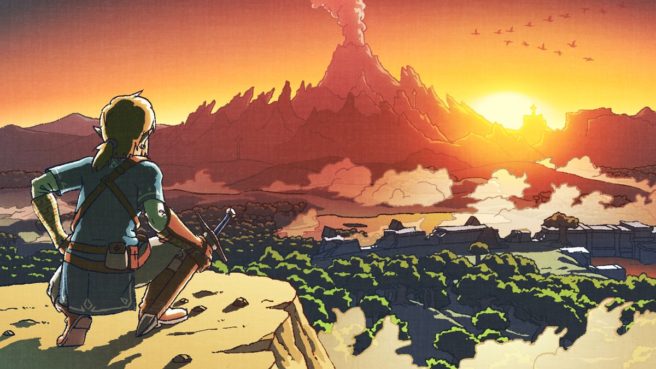 Nintendo of France kicked off a short Breath of the Wild interview series with Zelda producer Eiji Aonuma. For the first question, he was asked about making nature the focus. This time, Aonuma took on a question about the features he's preferred to work on to make the experience unique.
Aonuma said in response:
"What I prefer in this game is the freedom of action, which is truly gigantic. The game is designed to allow you to scale every mountain, and the main game mechanic is to climb summits. The world is designed so that when you're high up, you can see everything that makes it up, and when you find an interesting place, you can go there using your paraglider. Each time, you're going to climb, look around, glide… It's a form of movement I haven't found in any other game, and I think that's something very amusing and new. It's that aspect of the game I enjoy the most."
More comments from Aonuma are likely to be shared in the days ahead. We'll bring the translations to you once they go live.
Big thanks to Kyrio for the translation help!
Leave a Reply