ARK: Ultimate Survivor Edition announced for Switch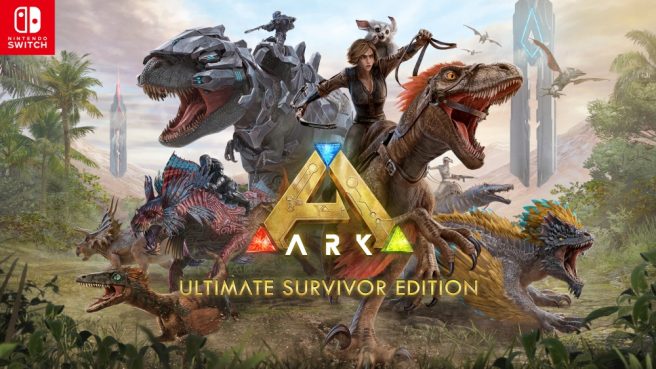 Studio Wildcard will be releasing ARK: Ultimate Survivor Edition on Switch later this year, the developer announced today. It will be available in September 2022.
ARK: Ultimate Survivor Edition includes "hundreds of hours of content including ARK: Survival Evolved and all its massive Expansion Packs Scorched Earth, Aberration, Extinction, and Genesis Parts 1 & 2." The Scorched Earth Expansion Pack will be released at launch with subsequent expansions following in two month intervals. Also planned is a "Young Explorers" Mode – or educational mode – in which players can discover and learn about the prehistoric creatures that inspired the game.
Those that own the original ARK: Survival Evolved may recall that the game has been in a rough state since launching on Switch. Fortunately, Studio Wildcard has been working with a third-party developer that is rewriting the entire code on Nintendo's console from the ground-up, developing it on the latest version of Unreal Engine 4. A complete revamp of functionality, graphics, and optimization is planned. Additionally, all existing Switch player progress and save data will be maintained.
Studio Wildcard co-founder and co-creative director Jesse Rapczak said in today's announcement:
"Overhauling the gameplay for ARK on Switch has been on our radar for a while and we're happy to have found a talented team who can help us realize that vision. Adding a brand new mode that lets younger players interact with the unique primordial creatures within ARK provides a depth to the experience we hope families will enjoy!"
ARK: Ultimate Survivor Edition will be sold both physically and digitally on Switch. Pricing is set at $49.99, though owners of the original game will receive the revamp for free.
Source: Studio Wildcard PR
Leave a Reply