ARK: Ultimate Survivor Edition shows first gameplay on Switch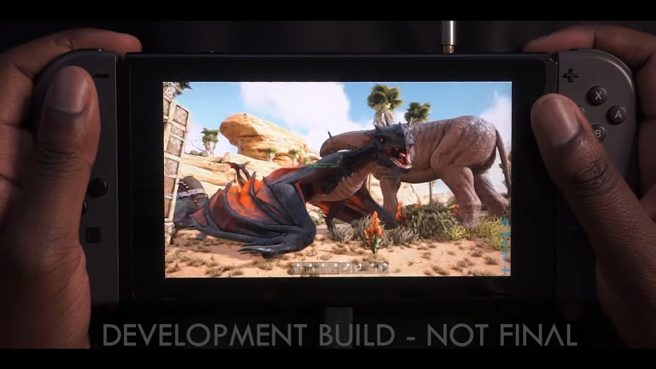 ARK: Ultimate Survivor Edition was announced back in April, and we now have a first look at the title running on Switch with some new gameplay.
It's true that ARK: Survival Evolved is already on the console, though it's not currently in a good state with a poor frame rate, low resolution, long loading times, and more. That prompted Studio Wildcard to team up with Grove Street Games on a completely new version that has redone functionality, graphics, and optimization. Players can also access the Scorched Earth Expansion Pack at launch with subsequent expansions following in two month intervals.
You can check out the first in-development gameplay footage of ARK: Ultimate Survivor Edition on Switch below. We specifically have a look at the aforementioned Scorched Earth expansion map.
ARK: Ultimate Survivor Edition launches for Switch this September. Those that already own ARK: Survival Evolved will be able to access the new version at no extra cost.
What do you think of the gameplay video and how do you think ARK: Ultimate Survivor Edition is shaping up on Switch so far? Let us know in the comments below.
Leave a Reply