Astria Ascending trailer introduces jobs and customization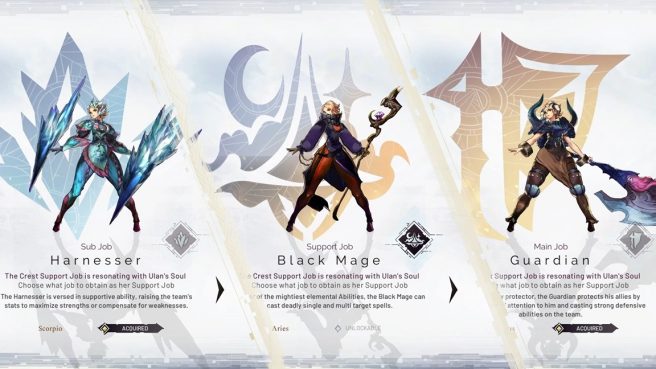 Astria Ascending, the new RPG from publisher Dear Villagers and developer Artisan Studio, received a new trailer today that shows off the game's jobs and character customization.
Astria Ascending has a unique job system, which will allow each hero to flex their individual skills. Characters can have a base job, main job, sub job, and support job. Additionally, jobs in Astria Ascending are tied to a zodiac sign and an element: Libra, Gemini, Aries, Cancer, Scorpio, Taurus, Pisces, Sagittarius, Aquarius, Capricorn, Leo, and Virgo. The Demi-Gods will also progress through an ascension tree to gain power. You can unlock nodes that boost your stats and more.
Below is the new trailer for Astria Ascending:
Last week, a trailer was put out for Astria Ascending that focuses on combat – you can see it here. We also saw a new animated trailer and learned about the digital collector's edition, which you can check out here.
Astria Ascending, which is being made by developers that previously worked on Final Fantasy, NieR Automata, and Bravely Default, is just a little over a week away from landing on Switch, as it's set to launch on September 30 (apparently digital-only at first, with the physical version to follow). You can access the RPG's official website here.
Leave a Reply