Atelier Ryza 3 announced for Switch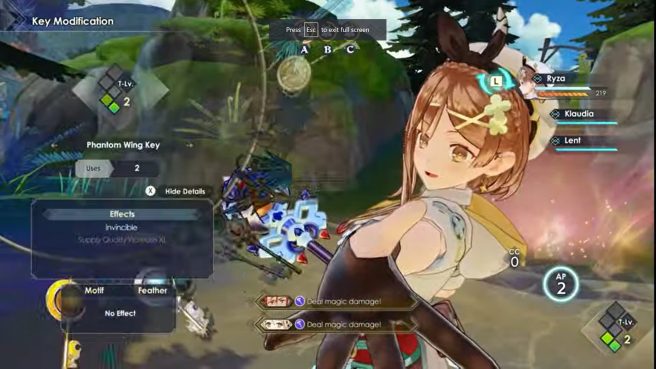 Koei Tecmo and Gust have revealed the next addition to the Atelier series, with Atelier Ryza 3: Alchemist of the End & the Secret Key on the way to Switch. It will launch on February 24, 2023.
The new game will be featured at the Tokyo Game Show later in the week. However, Koei Tecmo decided to feature the initial announcement during today's Nintendo Direct.
Here's the first batch of details:
Ryza and her friends are living their lives on Kurken Island when news of a sudden appearance of a mysterious group of islands in nearby waters arrives.
To find a way to save her island, Ryza and her friends will set off on final adventure surrounding the "roots of alchemy."

The stage for this adventure is a vast open field!
The field is made up of multiple maps that are connected seamlessly. Enjoy this adventure in a vast and 'living' field that is one of the largest in the Atelier series.

You can do many things with the key!
Obtain various types of keys which can be used in different instances of exploration, synthesis, and battle. Each key has a different effect, so use it to enjoy the adventure conveniently!

A total of 11 party members!
Reunite with characters from previous games, and meet new characters who will be key to the story. Mix and match your favorite members and enjoy the adventure!
Many Atelier games are already available on Switch. The series' representation on the platform includes Atelier Arland Deluxe Pack (with Atelier Rorona: The Alchemist of Arland DX, Atelier Totori: The Adventurer of Arland DX, and Atelier Meruru: The Apprentice of Arland DX), Atelier Dusk Trilogy Deluxe Pack (with Atelier Ayesha: The Alchemist of Dusk DX, Atelier Escha & Logy: Alchemists of the Dusk Sky DX, and Atelier Shallie: Alchemists of the Dusk Sea DX), Atelier Mysterious Trilogy Deluxe Pack (with Atelier Sophie: The Alchemist of the Mysterious Book DX, Atelier Firis: The Alchemist of the Mysterious Journey DX, and Atelier Lydie & Suelle: The Alchemists and the Mysterious Paintings), Atelier Lulua: The Scion of Arland, Atelier Ryza 1 and 2, and Atelier Sophie 2: The Alchemist of the Mysterious Dream.
Leave a Reply