Atelier Ryza 3 update out now (version 1.3.0), patch notes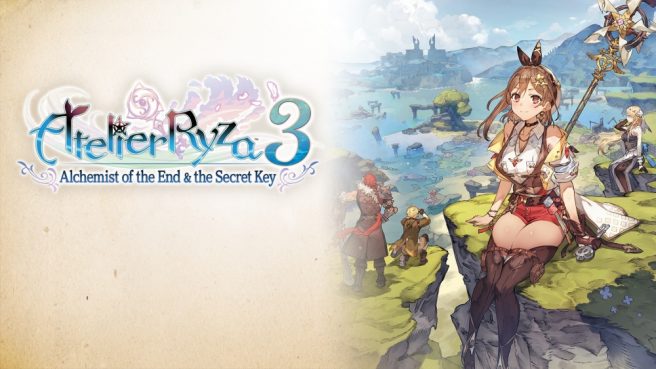 Atelier Ryza 3: Alchemist of the End & the Secret Key has received a new version 1.3.0 update.
A couple of new additions are available – specifically the Maximum Difficulty and ability to change in-game music. Several fixes have been implemented as well.
The full patch notes for the Atelier Ryza 3 version 1.3.0 update are as follows:
Additional Maximum Difficulty Patch.
Added an option to change in-game BGM.

This function can be accessed through the Diary in any atelier and allows the player to change the BGM that plays at specific scenes during the game.

Fixed an issue where Klaudia's "Klaudia, the Artist" quest failed to occur under certain circumstances.
Fixed an issue where it was sometimes impossible to continue the "The Underworld Forest" quest after being defeated in a battle against the Deranged King.
Fixed an issue where, regardless of the gathering level or tools equipped, a "key" symbol is displayed on gathering points signifying that gathering requirements are not met.
Improved compatibility with the new DLC.
Other minor adjustments and bug fixes.
All players on Switch can access the Atelier Ryza 3 version 1.3.0 update now.
Leave a Reply