Atelier Ryza Nendoroid / statues get release windows and new photos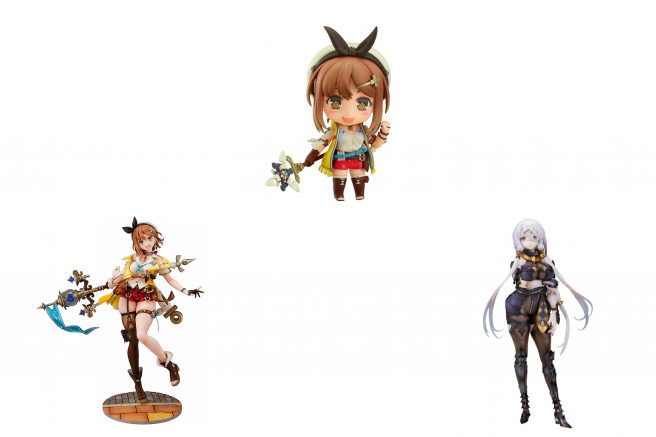 If you're an Atelier Ryza fan, there are a few different products you may be interested. Ryza herself is getting a Nendoroid and 1/7 scale figure. That's not all though, as a similar figure is in the works for Lila.
Here are official descriptions for the full set:
Ryza Nendoroid (July 2021)
"This is an important first step for me!"

From the popular game "Atelier Ryza: Ever Darkness & the Secret Hideout" comes a long-awaited Nendoroid of Reisalin "Ryza" Stout!

She comes with three face plates including an energetic standard expression, a dignified combat expression and a cute smiling expression. Optional parts include her staff and flask. Additionally, her jacket is removable, allowing you to change her outfit just like in the game! Be sure to add Nendoroid Ryza to your collection!
Ryza figure (July 2021)
Wonderful Works presents a new figure of Reisalin "Ryza" Stout from "Atelier Ryza 2: Lost Legends & the Secret Fairy"! Ryza has been recreated in figure form based on the official character visual illustration of Ryza set three years after the events of the first game. Ryza's energetic smile and dynamic pose have been expertly recreated in figure form.

Additionally, the fine details of her newly designed outfit and staff have been faithfully captured based on the original illustration. And of course, Ryza's impressive thighs have once again been brought into figure form in immaculate detail! Be sure to add her to your collection!
Lila figure (January 2022)
From "Atelier Ryza: Ever Darkness & the Secret Hideout", the wandering female warrior "Lila (Lila Decyrus)" appears

In a simple yet unobtrusive standing figure, it has been three-dimensionalized with the charm of a calm adult who seems to be a cool girlfriend

The outstanding style is also reproduced firmly.

The S-shaped body line is eye-catching with its rich bust and thigh flesh.

The costumes in chic dark tones have a beautiful contrast with fair skin.

Clear parts are used for the characteristic hair, and the sheer feeling and pale color of the hair tips are fantastic.

Please pay attention to the texture of tights and the coloring of the armor with polarized pearl paint.
You can pre-order all of the upcoming Atelier Ryza products on Play-Asia here.
Leave a Reply