Atelier Ryza Reisalin Stout figma out in July 2022, new photos, pre-orders open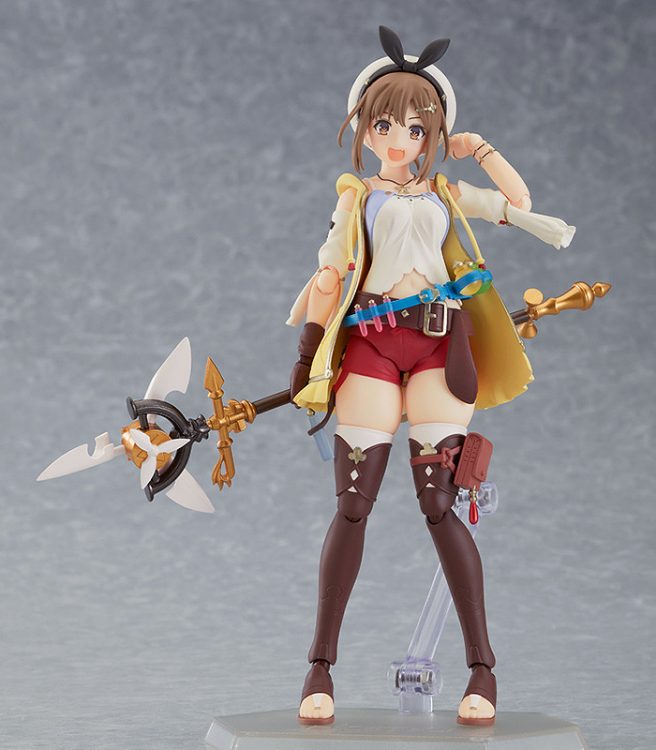 As previously announced, a new figma is on the way for Reisalin Stout as she appeared in Atelier Ryza: Ever Darkness & the Secret Hideout. Some news about the figure was shared today.
Max Factory shared a final release date, and fans can pick up the Reisalin Stout figma in July 2022. We have the official product listing with more information below.
From "Atelier Ryza: Ever Darkness & the Secret Hideout" comes a figma of the protagonist, Reisalin Stout!

– She comes with a smiling face, a combat face, and a mischievous face.
– Her Celestial Seeker, ax, hammer, fishing rod, and Bomb Rod are included as optional parts!
– An alternate upper-body part for displaying her without her jacket is included!
– An Uni – a mainstay item of the Atelier series – is also included.
– An articulated figma stand is included to display the figma in a variety of poses.
Play-Asia is taking pre-orders for the upcoming figma here. Note that there's a deadline of September 30, so you'll need to get a reservation in before then.
The first Atelier Ryza came to Switch in October 2019 – you can read our review here. The game's sequel, Atelier Ryza 2, launched this past January. You can also read our thoughts on the follow-up here.
Leave a Reply