Atelier Sophie 2 trailer introduces Ramizel Erlenmeyer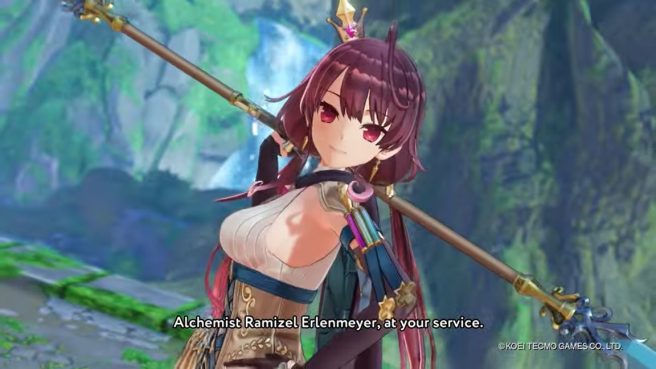 Koei Tecmo and Gust have shared the latest character trailer for Atelier Sophie 2: The Alchemist of the Mysterious Dream, which now puts the spotlight on Ramizel Erlenmeyer. The character is voiced by Rie Takahashi.
Koei Tecmo has a little bit of background information about Ramizel on the official website. Read more about the character below.
An exciting and aspiring alchemist

The mediator for the people living in Erde Wiege.

Everyone depends on her with her cheerful smile and calm nature.

In addition, she has a strong sense of justice and a dynamic personality, which more often than not leads her to fighting monsters with her strength.

She meets Sophie and Plachta, who are alchemists like her, and watches over them as they grow.
We have the new Atelier Sophie 2 trailer for Ramizel Erlenmeyer below.
Atelier Sophie 2: The Alchemist of the Mysterious Dream will be making its way to Switch on February 24, 2022 in Japan. The game is planned for February 25 in other regions, including North America and Europe.
We have previous Atelier Sophie 2 character trailers for Sophie Nuenmuller here and Plachta here.
Leave a Reply