Athena Cykes returning in Ace Attorney 6, free investigations confirmed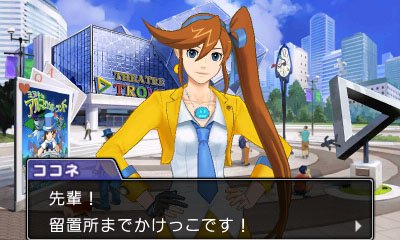 New details about Ace Attorney 6 are emerging from Jump Festa 2016.
First up, Athena Cykes will be returning in the game. She previously appeared in Phoenix Wright: Ace Attorney – Dual Destinies. Also shown in a demo at Jump Festa, free investigations from previous titles will be possible.
We'll keep you updated as we hear more about Ace Attorney 6.
Leave a Reply