Atooi talks low Chicken Wiggle sales, discount next week, no more 3DS games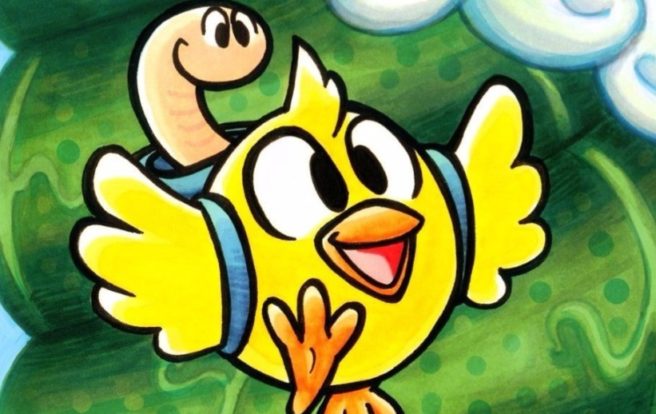 Mutant Mudds developer Atooi brought Chicken Wiggle to the 3DS eShop last month. Sadly, sales have not been strong thus far.
Atooi founder Jools Watsham discussed Chicken Wiggle's sales in a new blog post. Below are a couple of excerpts:
First day sales were shockingly low. Worldwide sales for Chicken Wiggle on day one were about 10% of Xeodrifter's day one sales in North America. Xeodrifter's numbers dwarf Chicken Wiggle's, but Xeodrifter's numbers weren't particularly impressive compared to what is considered a "success" on the 3DS eShop. Chicken Wiggle's first day sales were so low, I thought there was an error in the sales report. Many of my developer friends thought the same when I shared the news. "That can't be right!" echoed in my mind.

I gave it a few days to see if the report changed the next day or the next, hoping there was a delay in reporting and the real day one numbers would catch up. Sadly, the numbers never changed. It was indeed the real data. The next logical step was to hope that sales would increase the following days. Maybe the release day was just a slow day for sales? Nope. Less copies were sold on day two, and even less on day three. It continued to drop each day. As of September 8, the number of copies sold worldwide in 22 days is a little more than half of what Xeodrifter sold on its FIRST DAY in North America. Wow!
Watsham thinks that the 3DS eShop audience has potentially moved to Switch. Nintendo also didn't promote Chicken Wiggle on the eShop, which may have played a role as well.
All of this means Chicken Wiggle will be going on sale next Thursday for a two week period. The game will be reduced from $14.99 to $9.99. In Europe, the sale will begin on September 21 with the same 33 percent discount.
Watsham ended his post by stating that Chicken Wiggle will be Atooi's last 3DS game. Mutant Mudds and Treasurenauts will both be brought to Switch.
You can read the full blog post from Watsham here.
Leave a Reply