Azure Striker Gunvolt: Striker Pack given Australian rating, Yacht Club listed as publisher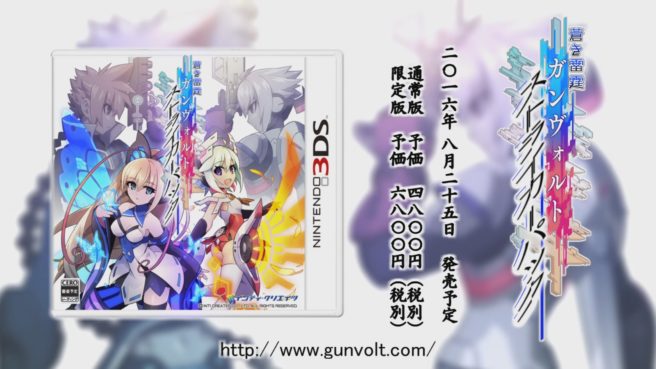 When Azure Striker Gunvolt 2 heads to Japan on August 25, Inti Creates will be offering a special package version with the first game included. Although we did hear about interest in having it available in the west as well, there wasn't anything too concrete to go on… until now.
Azure Striker Gunvolt: Striker Pack has now been rated in Australia. Even more interesting is that Shovel Knight creator Yacht Club Games is listed as publisher. Now that the Australian listing has surfaced, hopefully we'll see an announcement soon!
Leave a Reply