Banjo-Kazooie Nintendo Switch Online gameplay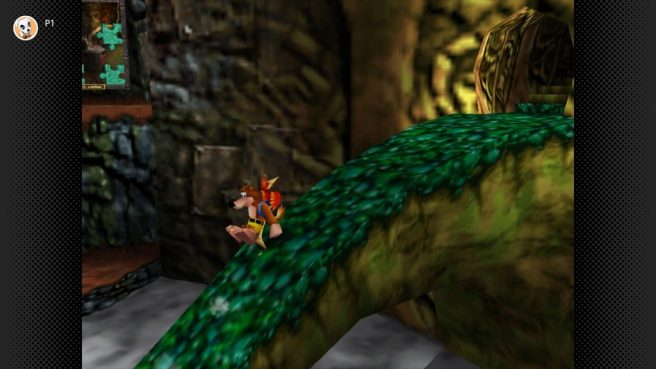 Banjo-Kazooie has officially landed on Nintendo Switch Online as part of the service's Expansion Pack tier, and we now have gameplay. IGN uploaded a video containing 14 minutes of footage.
For those that need a recap on the type of game Banjo-Kazooie is, check out the following overview:
Join a honey bear named Banjo and a breegull named Kazooie as they fly, swim and fire eggs across a multitude of wild locales on their mission to rescue Banjo's sister Tooty from the wicked witch Gruntilda in this action game. Originally released in 1998, this marks the first time this title has appeared on a Nintendo system in over 20 years – guh-huh!

In the Banjo-Kazooie game, you'll venture forth with the titular (sometimes-squabbling) pair on a journey that will take you from the top of Spiral Mountain, along the shark-infested Treasure Trove Cove to the icy hazards of Freezeezy Peak and back. Luckily with Kazooie spending most of her time inside Banjo's backpack, they're like two heroes in one! With the two of them (and you, of course) working together, nothing can stand in your way.
We've included the gameplay for Banjo-Kazooie on Nintendo Switch Online below.
Banjo-Kazooie is now available for all Nintendo Switch Online + Expansion Pack members.
Leave a Reply