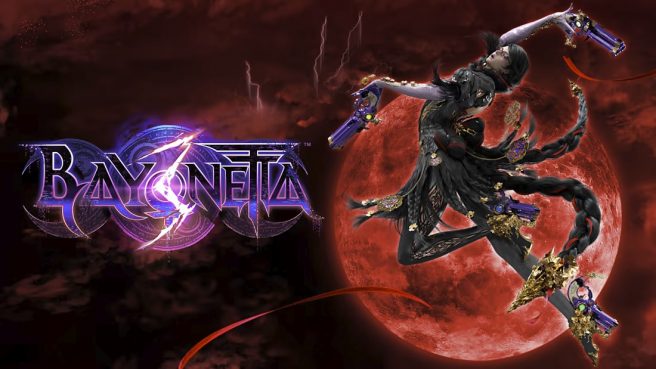 Five years after it was first announced, Bayonetta 3 isn't too far away from its launch on Switch, and we're starting up our pre-order guide which will include any bonuses if they're announced. Nintendo and PlatinumGames will be continuing the hardcore action series that first began in 2009.
Bayonetta 3 has confirmed a few story elements, including that the bioweapons known as Homunculi are invading and there'll be a few "a virtual coven of Bayonettas". We also know that you'll be able to play as Viola, "a feisty witch in training who fights with a sword and a capricious companion, the demon Cheshire." Other than that, the game will include Demon Masquerade, "a new ability that channels the demon linked to her weapon allowing for some exciting action options, not to mention some hair-raising combos." Bayonetta can also summon certain demonic creatures like Gomorrah, Malphas, and Phantasmaraneae during battle. PlatinumGames recently confirmed that a Naive Angel Mode will be available to make things a little less risqué.
Amazon
You can pre-order Bayonetta 3 from Amazon here.
Best Buy
Best Buy has Bayonetta 3 on its website here.
My Nintendo Store UK
For those in the UK, you can place a pre-order on the My Nintendo Store here.
Bayonetta 3 Trinity Masquerade Edition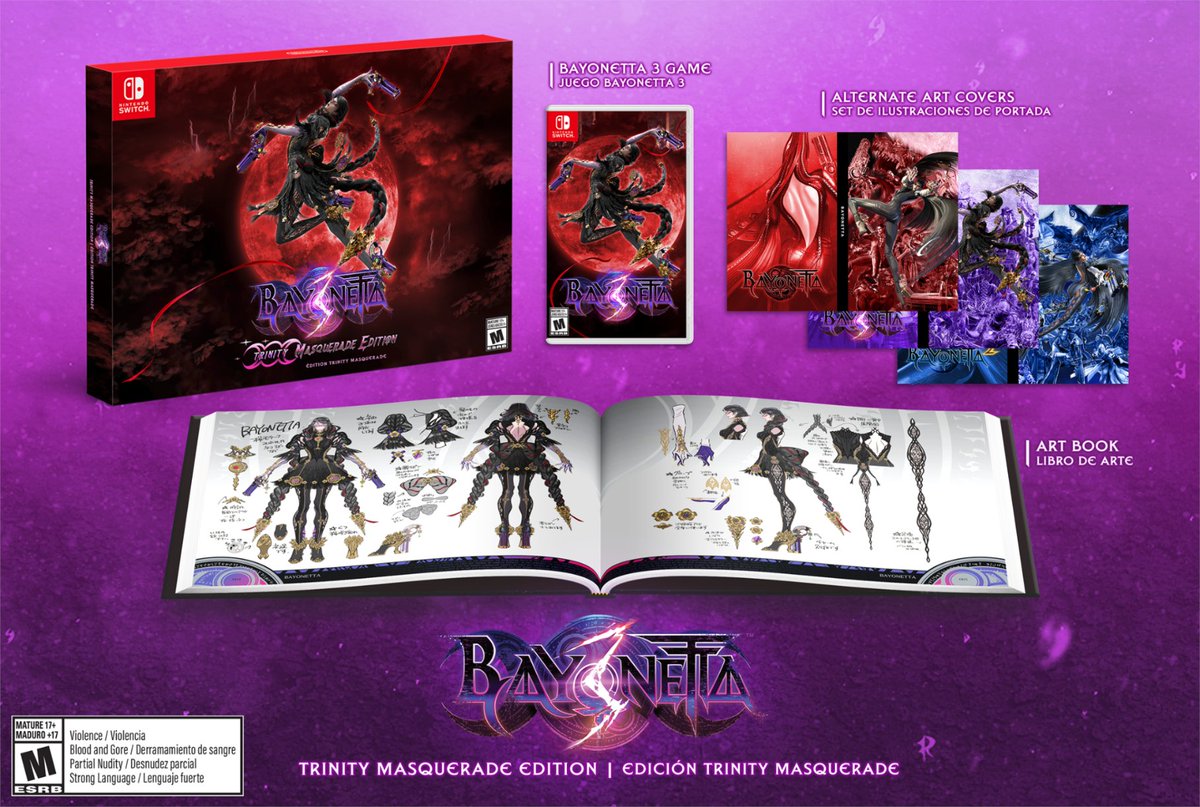 Nintendo has announced the Bayonetta 3 Trinity Masquerade Edition, which includes a full-color 200-page art book, along with three reversible game cases, one for each title, that combine to form stunning panoramic artwork.
Amazon US and Amazon UK (ships to the US) currently have the Bayonetta 3 Trinity Masquerade Edition for pre-order as does Walmart and the UK My Nintendo Store. Best Buy previously had reservations here and GameStop had it here but has since sold out. We'll update this section with other retailers in the future.
Bayonetta 1 Switch physical
Nintendo has also announced that Bayonetta 1 is getting a standalone physical release on Switch. You can reserve this now on Amazon here, Best Buy here, and GameStop here.
Accessories / amiibo
No new accessories or amiibo have been announced for Bayonetta 3 thus far. We'll update this section if that changes.
Release date
Bayonetta 3 will launch for Switch on October 28, 2022 worldwide.
---
Nintendo Everything is a participant in the Amazon, Best Buy, and GameStop affiliate programs. The website may receive a partial commission through orders placed with these retailers.
Leave a Reply