Best Buy puts up inactive listing for Super Mario 3D World on Switch, but it may not mean anything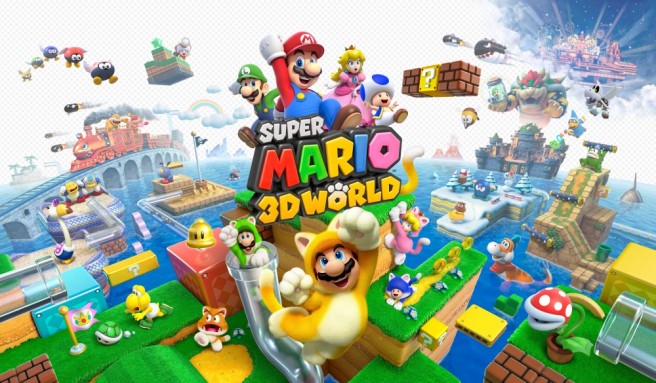 Super Mario 3D World for Switch has a listing on Best Buy – well, sort of. It's not truly live on the website, as it's inactive and the URL essentially leads nowhere at the moment. Still, its existence alone is generating some excitement. The question is, does the listing actually have any meaning?
Here's a look at what's been making the rounds: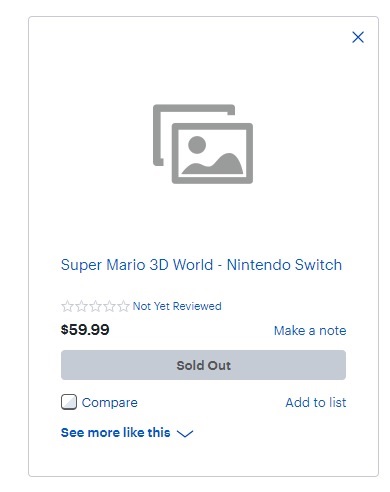 We have to mention that we've been down this road with Best Buy before. It was around this time year that similar listings popped up for Metroid Prime Trilogy and Zelda: A Link to the Past. Oh, and Persona 5. Unfortunately, those releases never really materialized, unless you want to count A Link to the Past, which is just a larger part of Nintendo Switch Online and isn't a physical release. These examples show that Best Buy's inactive listings – ones that aren't live on the website and lack proper product pages – generally don't have merit.
The thing is that Super Mario 3D World Deluxe could still be real since there was a lot of speculation about the game coming to Switch just a few weeks ago. If it turns out to be real, Best Buy should eventually create a proper product page on its website. We just want to put a warning out there today's listing may not have a true purpose, and doesn't really back up any of the recent rumors.
Leave a Reply