Bethesda not planning mods for Skyrim on Switch despite fan interest, Fallout Shelter doing "really well"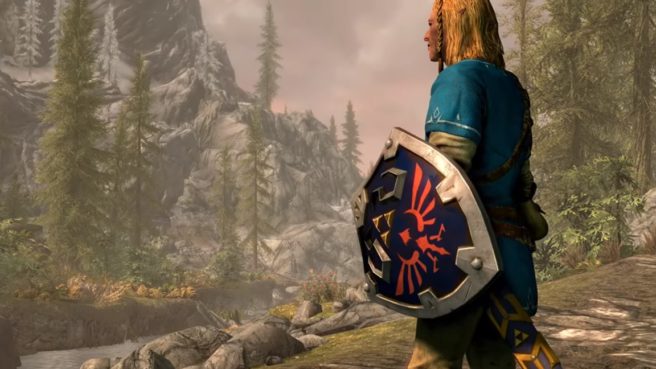 If you're playing The Elder Scrolls V: Skyrim on the PlayStation 4 or Xbox One, you can do some crazy things with custom fan mods. However, this functionality isn't available in the Switch version. And unfortunately, that won't be changing anytime soon.
Eurogamer asked Bethesda Game Studios' Todd Howard about the possibility of adding in mod support for Skyrim on Switch. Despite "a big community" on the platform that has requested the feature, Howard indicated that there are no current plans.
Howard said:
"Skyrim Switch has a big community that we haven't supported the way we'd like. They asked for mods, they asked for Creation Club – 'When are we getting more stuff?'"
Howard was asked what he was doing to rectify it. To that, he noted:
"Right now we're doing nothing. People, they're on other things. Our Switch group did Fallout Shelter … and that's done really well. I'm surprised at how well it's done."
Lastly, when asked if Bethesda will bring mods to Skyrim on Switch, Howard said:
"We are not actively doing that. We would love to see it happen but it's not something we're actively doing."
Leave a Reply