Biped now releasing for Switch on July 2, new trailer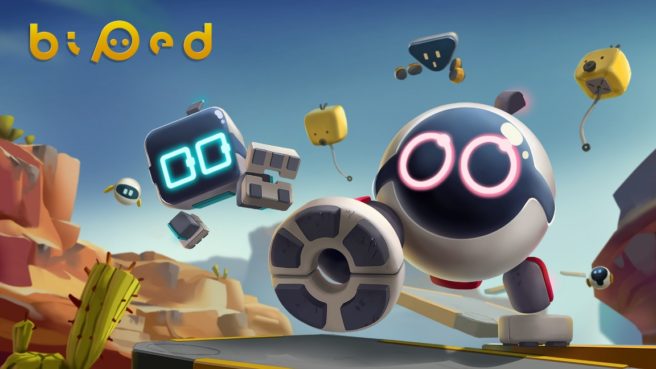 Biped was originally thought to be reaching Switch back in May. While that didn't end up happening, Next Studios and Meta Publishing have now announced a new, final release date of July 2.
Here's an overview of Biped, along with a new Switch trailer:
Biped is a charming physics-based trip with two cute robot protagonists, Aku and Sila. The pair works together to travel an alternate version of Earth populated by robot friends! The players will navigate by controlling their legs with Biped's elegant and unique controls. They can walk, slide, and operate puzzles by moving their robot's legs individually. For the best gaming experience developers recommend having two pairs of Joy Cons.
Teamwork will be essential to progress as you coordinate to explore the world, avoid traps, and even fling your friend to scale walls! The Switch version has been fully optimized for this platform with Joy Con controls and portability in mind.

Key features:

Innovative and simple controls. You control the robot's two legs using two sticks. This allows you to perform various moves—from simple walking and sliding to more advanced actions, like operating machinery or cutting wood.

Two-player co-op. Enjoy the adventure solo or grab a friend or a family member and have a blast together in co-op mode. Communicate and coordinate to conquer challenges together and find out how good a pair you truly are. For this mode developer recommends having two pairs of Joy Cons.

Explore fun environments. Your adventure will take you to many beautiful and mysterious locations on the planet. Explore secrets in forests, valleys, waterfalls, and icy mountains and find your way through the puzzling paths that lead to the planetary beacons.
Biped will be sold digitally for Switch via the eShop.
Source: Meta Publishing PR
Leave a Reply