Black Friday 2013: InfoScout data ranks console sales, top-selling games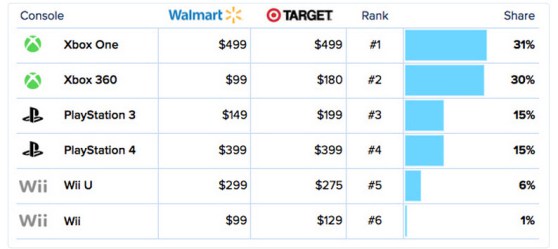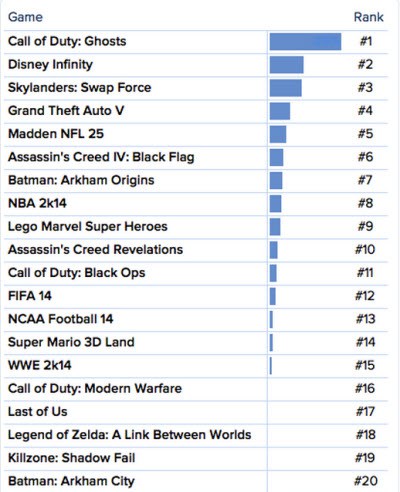 Data collected by shopping market research firm InfoScout indicates that the Xbox One was the most popular gaming console during Black Friday 2013, thanks to a 31 percent market share. Xbox 360 followed with a 30 percent share. The PlayStation 4 and PS3 were next with 15 percent each. Nintendo closed things out with a 6 percent share for Wii U and 1 percent share for Wii.
InfoScout also reveals the top-selling games for the Black Friday period. Call of Duty: Ghosts came out top, with Disney Infinity, Skylanders Swap Force, Grand Theft Auto V, and Madden NFL 25 rounding out the top five.
Leave a Reply