Bloodstained dev shares latest Switch news, version 1.02 incoming and patch notes shared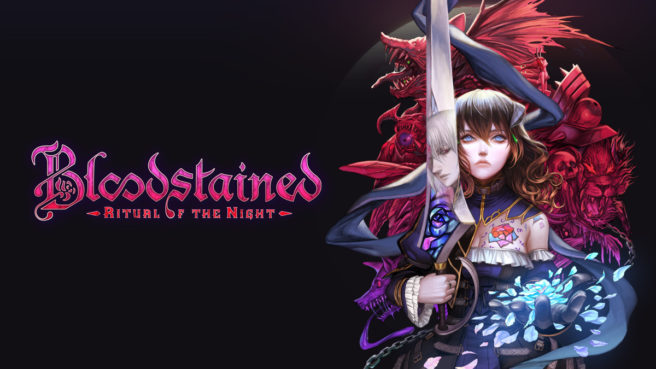 The Bloodstained: Ritual of the Night team issued the latest news about the Switch version today. Improvements are still and the works, and help is also being provided by WayForward as well as Epic/Unreal.
A 1.02 balance update should be live on Switch very soon, if not already. You can find the full patch notes below, along with the full status report on Bloodstained.
As mentioned above, we have moved resources around to give priority to Switch performance improvements. This includes additional resources from WayForward as well as assistance from the Epic/Unreal team. It's a slow process, and we apologize for the delay. When we do push out optimizations, we want it to be worth the wait.

This doesn't mean every single person on the team is typing away on Switch code, but it is currently getting the bulk of dev time.

Initially we had planned to release a number of small updates to give incremental improvements. After looking at what needs to be accomplished, our goal is to bundle performance improvements into (likely) one patch. Doing so eases the submission process and will result in an overall faster completion. Since this is still in development, we don't have a firm ETA. We will update everyone when we have a more concrete release window.

But there is a smaller Switch update happening today!

Update 1.02 is being pushed live right now and will be available for download any minute. This update includes:

Bug Fixes and Balance Update #1:
Localization Improvements
Version 1.02 Patch Notes
Bug Fixes

Fixed instances where Bloodless would not heal while using Blood Steal offscreen.

Fixed shards that had memory leaks

Fixed the physics bug on hair while using some accessories

Fixed the crash after interacting with a bookcase

Fixed items getting stuck on walls

Fixed repeating SFX during Beal encounter

Fixed instances where sliding into water would cause the player to get stuck

Familiar Changes:

Familiar upgrade via Grade was nerfed

Increased strength based on level

Dullhammerhead has been nerfed

Shard Adjustments (Decreased Power):

Riga Stroaema
OLD ATK 28
NEW ATK 24

Craftwork
OLD ATK 15

NEW ATK 10

Change Bunny
OLD ATK 30

NEW ATK 25

Flame Cannon
OLD ATK 18

NEW ATK 16

Straight Arrow
OLD ATK 18

NEW ATK 16

Chase Arrow
OLD ATK 16

NEW ATK 14

Heretical Grinder
OLD ATK 19

NEW ATK 15

Circle Ripper
OLD ATK 36

NEW ATK 32

Shooting Dagger
OLD ATK 24

NEW ATK 20

Riga Dohin
OLD ATK 40

NEW ATK 35

Welcome Company
OLD ATK 18
Spawns 5

NEW ATK 12
Spawns 3

Directed Shield
OLD MP 30/sec

NEW MP 50/sec

Weapon Adjustments (Decreased Power):

Flying Edge
OLD ATK 18

NEW ATK 16

Rhava Bural
OLD ATK 14

NEW ATK 12

Rhava Velar
OLD ATK 16

NEW ATK 14

Weapon Techniques (Increased Power):

Surprise Gift

Force Blast

Lasting Wound

Flashing Air Kick

Crimson Storm

Sansetsuzan

Crafting

Changed crafting materials for Flame Cannon

Enemy HP Increases

Dullahammer Head

Malediction

Boss Adjustments

Orobas

Valefor

Gremory

Drop Adjustments

Increased the drop rate of "Monster Fur" from Simians

Credits

Text corrections

Misc.

Valefor's max HP heal is capped at 9999

Adjusted quest jingle volume

Adjusted lighting on GDN013 well (difficult to see that players can go through).

Map

Map feature improvements
Leave a Reply