Bloodstained team details upcoming Switch improvements, promises long-term support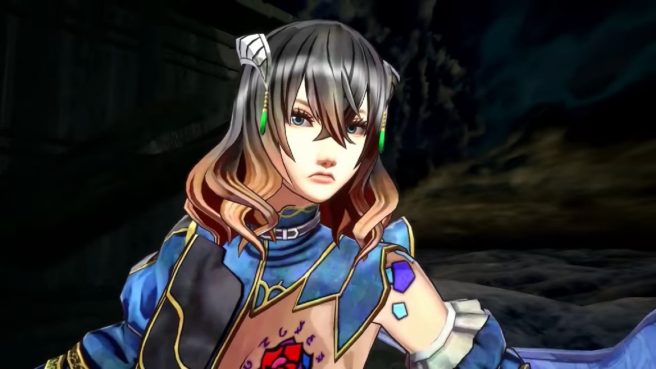 Yesterday, the Bloodstained team came out and said it would be prioritizing the game's Switch version after a number of players reported issues – primarily with performance. Publisher 505 Games has now followed up with specifics.
First, the team has already improved HD Rumble. Crash stability and optimizing Miriam's jump are being tackled next, alongside other improvements. We're also hearing that there will be long-term support "to making sure the Switch version is just as great and enjoyable as the other platforms".
Here's the full update from 505 Games:
Hello everyone, today we have an update on our progress regarding the Switch version of the game and an update on localization.

Regarding localization, we've been alerted that several of the languages available for Bloodstained have not been translated to the high quality bar we set for ourselves. However, I'm happy to report that our Production teams are on top of this situation and are in the process of doing a full localization pass on all languages. You can also help in this process by visiting this forum thread and providing specific examples of problem areas encountered with any languages you play the game in.

Regarding the Switch version of the game; the amazing teams at Way Forward and ArtPlay are already hard at work on improvements. Below is a list of what we're working to fix ASAP via multiple updates over the next few weeks:

* HD Rumble Fix (completed!)
* Crash Stability
* Optimizing Miriam's jump
* Variety of updates to the game and engine, including:

* Optimizing animation of certain enemies (Way Forward is testing some techniques to accomplish big things here, but it may be risky and require lots of testing, may need to be pushed to a later update)

* Addressing input delay wherever it occurs

* Switch specific loading optimizations (requires a bit more work, will probably be in the last "ASAP" patches)

Obviously the above plan will adapt as we identify priorities and new tasks & as we add development resources, but we'll keep you updated as we go.

We'll also have more to announce soon as we do more to improve the Switch version of Bloodstained. We are committed long-term to making sure the Switch version is just as great and enjoyable as the other platforms, and this is just a window into our immediate action plans.

We apologize again for the inconvenience of the Switch launch not going according to plan, but we really appreciate your understanding and support as we work to make things right.
Leave a Reply