Blossom Tales 2: The Minotaur Prince announced for Switch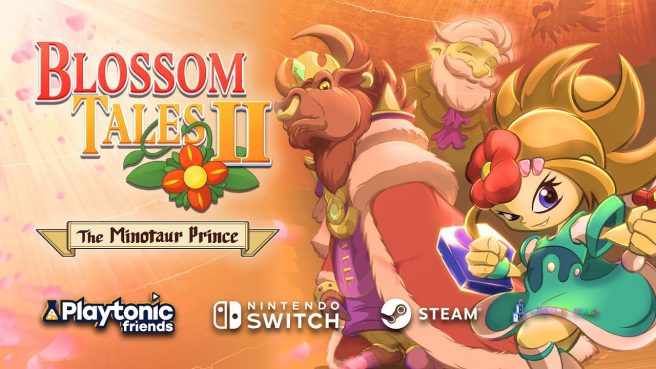 Publisher Playtonic Friends and developer Castle Pixel just announced a sequel to the successful Zelda-inspired game Blossom Tales, which will be titled Blossom Tales 2: The Minotaur Prince.
Blossom Tales 2: The Minotaur Prince again builds on the Zelda formula in a new action-adventure game that takes place hundreds of years after the original game. Fans can look forward to going on a journey "through haunted forests, pirate shores, and other mysterious lands across a vast open-world". It will include "charming towns, terrible enemies, tricky puzzles, and powerful weapons". There'll be side quests, mini dungeons, caves, and locations to find, choices that influence the story and events, and a range of weapons and abilities. The game is promising over 15 hours of gameplay.
Not much is known about the plot at present. It's said to be a "story within a story" in which "Grandpa narrates exciting moments throughout Lily's incredible adventure." It also looks like you'll need to help Lily defeat the Minotaur King and save her brother.
Here's a trailer that offers up a first look at the project:
Blossom Tales 2: The Minotaur Prince is currently in development for Switch and will launch in 2022. Stay tuned for further updates about the game in the future.
Leave a Reply