Blossom Tales for Switch surpasses Steam lifetime revenue by 20x, Danmaku Unlimited 3 has best launch on Switch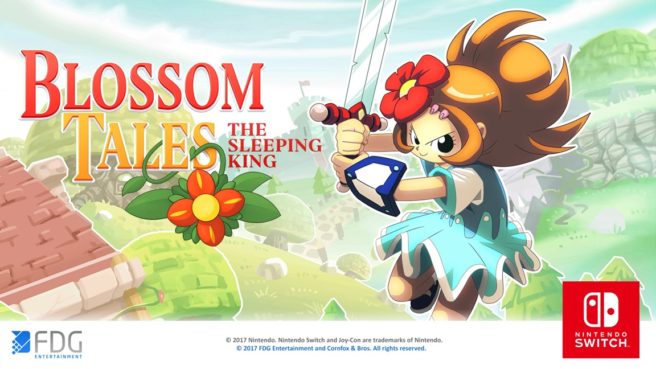 The indie success stories on Switch haven't stopped, as two more developers have come forward with good news this week.
First, FDG Entertainment provided an update on how Blossom Tales has done on Switch. The company says that the Switch version has surpassed Steam lifetime revenue by 20x.
#NintendoSwitch community is a blessing! #BlossomTales is now a turnaround story: Humble indie dev @castlepixel can stay in business and continue making games. Love y'all! 3 months #Switch revenues surpass #Steam lifetime revenues 20 times! pic.twitter.com/GxO88Zor12

— FDG Entertainment (@FDG_Games) March 16, 2018
Elsewhere, the developer of Danmaku Unlimited 3 says that Switch has had the best launch thus far:
It's still very much in niche game territory but Danmaku Unlimited 3's launch on the #NintendoSwitch is so far the best of any platform the game has been on! Thank you to everyone giving the game a shot 😀 #DanmakuUnlimited3 pic.twitter.com/OpWOIEtVzh

— Sunny Tam (@SunnySyTam) March 14, 2018
Some have said that these Switch success stories wouldn't be seen as much as more games continue to hit the eShop. Still, even after a year, many developers are happy with how their titles are performing.
Leave a Reply