Blue Reflection: Second Light details and screenshots – characters, battle systems, and new land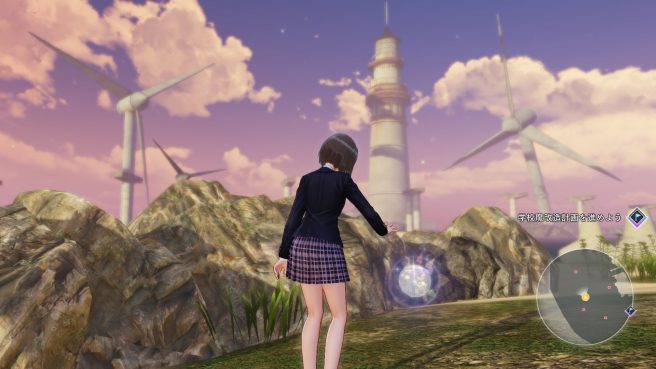 Koei Tecmo and Gust shared the latest details and screenshots for Blue Reflection: Second Light today. We have updates pertaining to the game's characters, battle systems, and an entire new land.
Here's the full rundown:
Blue Reflection: Second Light follows the adventures of three students – Ao Hoshizaki, Kokoro Utsubo, and Yuki Kinjou – who find themselves transported to a mysterious floating academy, searching for clues to find their way back home, with only their names as memories. One day, a strange new space spreads across the outskirts of the academy. Since the new land surrounds the world the heroines inhabit, they refer to it as "the heart of the world" and name the unexplained new area Heartscape. Inside Heartscape, the characters will be able to find ingredients for cooking, and materials for building, crafting, and battle. They will also discover memory shards, and the moment Ao and her friends touch one of these enigmatic lights, the memories begin to reignite bit by bit. Collect more memory shards to uncover each heroine's memories, while at the same time stepping closer to unlocking the mystery of this world.

Unfortunately for the heroines, the almost dream-like land of Heartscape can also be an extremely dangerous location to explore. Monsters stalk the land, and Ao and friends will need to use the power of rings to summon weapons, change their appearance, and become "Reflectors" ready to repel the attacking beasts in a hectic real-time battle system.

Throughout battle, the Ether points (EP) necessary to launch skills recover over time, and their recovery speed gets faster the more these skills strike various enemies. If you go over a certain number of points, you will switch up "gear" meaning you will be able to launch multiple skills at once. Chaining up combos will accelerate the battle speed and increase the amount of damage dealt to the enemy!

Furthermore, if you reach the 3rd Gear, the protagonists will turn into "Reflectors", unleashing their secret powers onto the enemy. Against a powerful opponent, when you manage to make the enemy falter, one member of your team will approach the enemy. There begins a new fight called "One-on-One Battle". During this sequence, your party as well as the enemy's movements will become faster, repeating quick dodges and attacks. After linking up a definite number of combos, a super-powerful signature attack called the "One-on-One Finisher" will be launched!

Joining the three previously announced characters on their journey will be two new additions to the academy: Hiori Hirahara and Shiho Kasuga. Both Hiori and Shiho appear before Ao and friends after certain events trigger their appearances in the game. Both new characters have also lost their memories, and while Hiori seems to be searching for her "little sister," Kokoro has a funny feeling she knows Shiho, but just can't remember how. The new members help plan the makeover of the Academy, including construction of a secret base. Using the tools collected on Heartscape, the characters will be able to build special facilities inside the academy, and once built, entering these new facilities can spark special events.

But while planning the new construction, Ao was bugged by something. It was the mysterious person who she first encountered when she arrived in this world. Kokoro and the others also saw her, as this ghost-like character seems to appear in the most unexpected places and moments. The group of friends decide to call this spirit Yuko, but it leaves them wondering who else they might encounter in this strange new world.

To help celebrate the latest edition into the Blue Reflection franchise, Koei Tecmo America is offering a delightful new Limited Edition of Blue Reflection: Second Light, exclusively available through the NISA Online Store. This must-have version of the game contains an art book, deluxe cloth poster, two mini acrylic charms, photo album, and an exclusive DLC costume all packaged into a beautiful collector's box.
Blue Reflection: Second Light launches for Switch in Japan on October 21. It will follow in North America and Europe on November 9.
Source: Koei Tecmo PR
Leave a Reply