European Bravely Second website open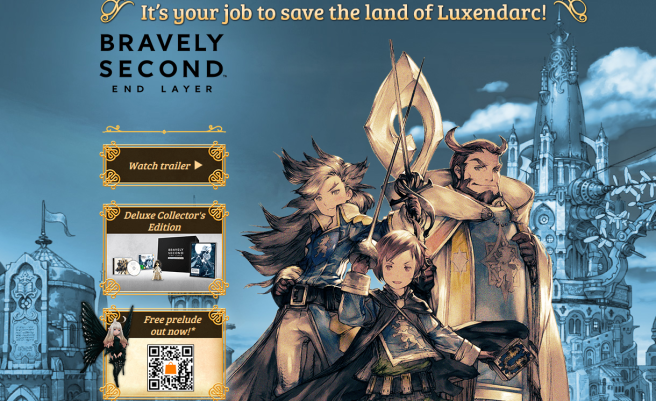 Bravely Second's European release date of February 26th is fast approaching and fans already got a taste of the game with the release of the demo last week. Today, Nintendo opened up the game's official website.
While the website doesn't really offer any new information, it's a nice and fairly comprehensive overview of the game's content and features, its world, characters and so on. Still, I'd recommend you check out at least two specific parts of it: the advanced techniques section which features two brief gameplay clips showcasing the Brave & Default and Bravely Second features, and the Jobs section which lists nearly all of the jobs found in the game, including almost all of the new ones (save for, incidentally, the controversial "Hawkeye" job).
Leave a Reply