Breath of the Wild surpasses Ocarina of Time as Japan's best-selling Zelda game ever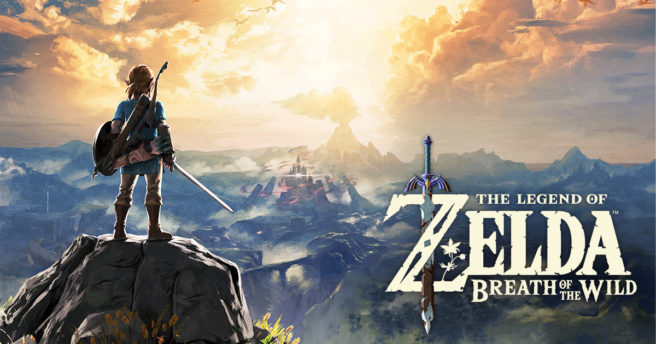 Earlier in the year, we heard that Zelda: Breath of the Wild was the highest-selling Zelda game in Japan in 19 years. It was a bit behind Ocarina of Time, but has now surpassed the N64 classic.
Combined sales of Zelda: Breath of the Wild on Switch and Wii U are now at 1,258,611 copies. It just surpassed Ocarina of Time, which had sold 1,257,205 units on the N64.
Here's a breakdown of Zelda series sales:
[NSW] The Legend of Zelda: Breath of the Wild # (Nintendo) {2017.03.03} (¥6.980) – 1.099.210
[WIU] The Legend of Zelda: Breath of the Wild (Nintendo) {2017.03.03} (¥6.980) – 159.401
Total: 1.258.611
[NSW+WIU] The Legend of Zelda: Breath of the Wild # (Nintendo) {2017.03.03} (¥6.980) – 1.258.611
[N64] The Legend of Zelda: Ocarina of Time (Nintendo) {1998.11.21} (¥6.800) – 1.257.205
[NDS] The Legend of Zelda: Phantom Hourglass (Nintendo) {2006.06.23} (¥4.800) – 908.434
[N64] The Legend of Zelda: Majora's Mask (Nintendo) {2000.04.27} (¥6.800) – 876.575
[GCN] The Legend of Zelda: The Wind Waker (Nintendo) {2002.12.13} (¥6.800) – 837.391
[NDS] The Legend of Zelda: Spirit Tracks (Nintendo) {2009.12.23} – 700.373
[WII+GCN] The Legend of Zelda: Twilight Princess (Nintendo) {2006.12.02} (¥6.476) – 642.607
[3DS] The Legend of Zelda: Ocarina of Time 3D (Nintendo) {2011.06.16} (¥4.800) – 613.328
[3DS] The Legend of Zelda: Majora's Mask 3D # (Nintendo) {2015.02.14} (¥5.076) – 464.196
[3DS] The Legend of Zelda: A Link Between Worlds # (Nintendo) {2013.12.26} (¥4.800) – 443.630
[WII] The Legend: Skyward Sword (Nintendo) {2011.11.23} (¥6.476) – 358.601
Leave a Reply