Build-A-Bear reveals Pokemon Sprigatito plushie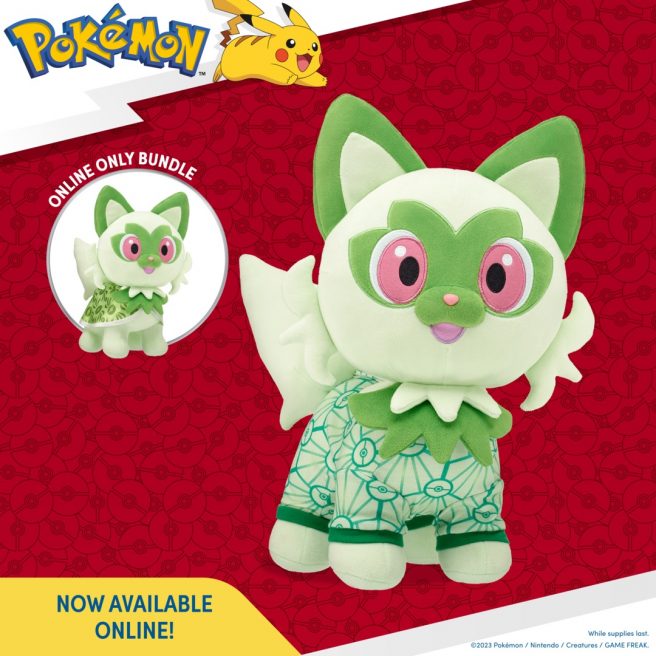 Surprising no one, the Build-A-Bear Pokemon line is continuing on, and a new plushie for Sprigatito has now been revealed.
The Grass-type creature is one of the three starters in Pokemon Scarlet and Pokemon Violet. It has a cat-like appearance with green fur, pointy ears and leaf-like tufts on its neck.
The Build-A-Bear plushie for Sprigatito comes with more than just the Pokemon itself. Its matching green cape and sleeper included as well.
Note that all of this is included in the online bundle. Right now you need to buy the full set – the cape and sleeper aren't available individually.
Sobble is the third plushie of the year. To start off 2023, Growlithe went live. That was followed by Sobble in April. As a reminder, we have the full rundown on Sobble here.
You can purchase the Build-A-Bear Sprigatito here. While it's not being sold in stores just yet, that should be changing in the near future.
Will you be picking up the latest Pokemon plushie from Build-A-Bear? Let us know in the comments.
Leave a Reply