Build-A-Bear reveals Pokemon Sobble plushie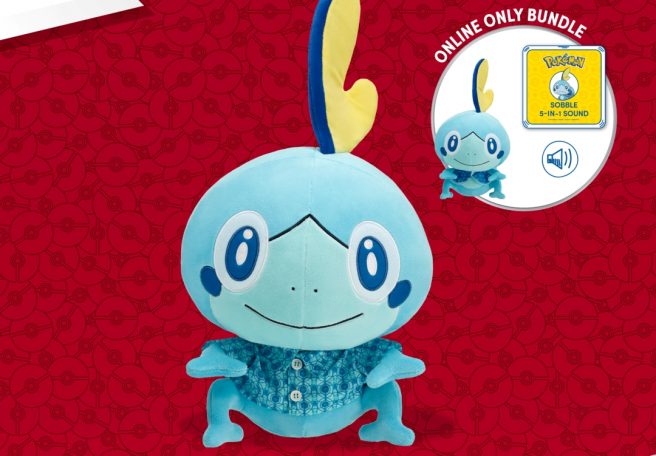 Build-A-Bear has pulled back the curtain on another Pokemon plush, and revealed today a new one for Sobble.
The creature, which is Water-type, was originally featured in Pokemon Sword and Shield. It has a curly tail, large eyes, and a yellow fin on its head.
Those that purchase the Build-A-Bear Sobble plushie will receive the item itself along with a matching blue cape, shirt, and 5-in-1 sound chip.
On its own Sobble is valued at $34. The shirt is $11.50, the cape is $10.50, and the sound chip is $8. Currently when ordering online, you're required to purchase the full set for $64 so you can't purchase anything individually.
Sobble marks the second plushie of the year. Back in January, Growlithe was made available to fans. We have more information about that here. Last year's lineup included Leafeon, Grookey, Teddiursa, and Sylveon.
If you're interested in the Pokemon Build-A-Bear Sobble plushie, you can place an order online here. Those in the UK can nab it here. It should also be available in stores soon.
Let us know if you'll be picking up the new plushie in the comments below.
Leave a Reply