Cadence of Hyrule: Japanese trailer + website, Spike Chunsoft publishing the game in Japan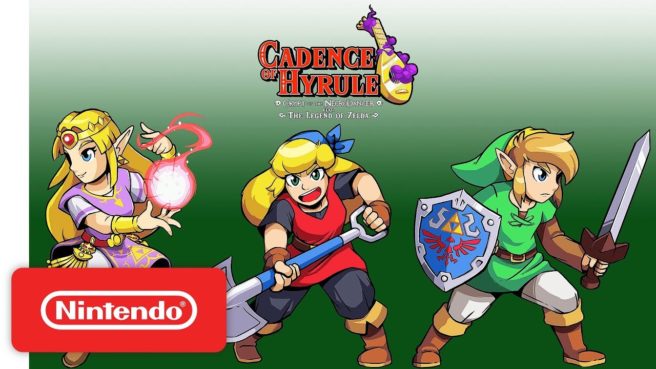 Cadence of Hyrule – Crypt of the NecroDancer Featuring The Legend of Zelda was one of the surprise announcements of the last Nintendo Direct. We now have some more details on the Japanese release of the game. Interestingly, Spike Chunsoft will publish the game in Japan, not Nintendo. The publisher opened up the game's Japanese website today, which sadly doesn't contain any new info. Spike Chunsoft also published the Japanese trailer for the game today, which is pretty much exactly the same as the game's initial reveal trailer, except for the Japanese voice-over.
Cadence of Hyrule will be released this Spring.
Leave a Reply