Capcom Arcade 2nd Stadium gets July release date, new trailer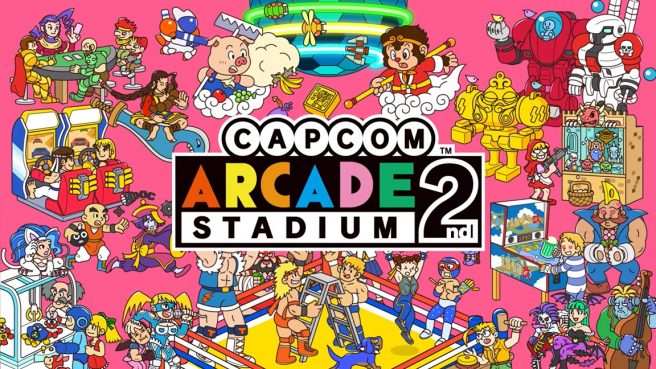 Capcom Arcade 2nd Stadium has received its final release date. The digital will launch on July 22, Capcom announced today.
For those that missed yesterday's news, here's a rundown of games included:
1943 Kai
Black Tiger
Block Block
Capcom Sports Club
Darkstalkers: The Night Warriors
Eco Fighters
Gan Sumoku (GunSmoke)
Hissatsu Buraiken (Avengers)
Hyper Dyne Side Arms
Hyper Street Fighter II: The Anniversary Edition
Knights of the Round
Last Duel
Magic Sword
Mega Man: The Power Battle
Mega Man 2: The Power Fighters
Night Warriors: Darkstalkers' Revenge
Pnickies
Rally 2011 LED Storm
Saturday Night Slam Masters
Savage Bees (Exed Exes)
SonSon
Street Fighter
Street Fighter Alpha: Warriors' Dreams
Street Fighter Alpha 2
Street Fighter Alpha 3
Super Gem Fighter Mini Mix
Super Puzzle Fighter II Turbo
The King of Dragons
The Speed Rumbler (Rush & Crash)
Three Wonders
Tiger Road
Vampire Savior: The Lord of Vampire
Along with the release date news, Capcom Arcade 2nd Stadium has been given a new trailer. You can watch it below.
Capcom Arcade 2nd Stadium will be offered digitally on the Switch eShop. Note that SonSon can be downloaded for free.
Leave a Reply