Castlevania Advance Collection announced for Switch, out today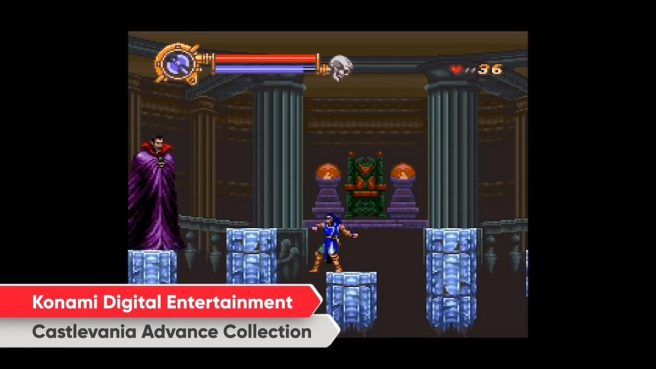 It's been a long time coming, but Castlevania Advance Collection has finally been announced for Switch. Konami delivered the news during today's Nintendo Direct, and also confirmed that it will be out today.
Castlevania Advance Collection was first made known when it was leaked by an Australian rating. It was then hit by another leak just a few days ago following another classification, this time from Taiwan. The Taiwan rating was also the first mention of platforms, including Switch.
Castlevania Advance Collection for Switch contains three standout titles from the Game Boy Advance era. The package includes Castlevania: Circle of the Moon, Castlevania: Harmony of Dissonance, and Castlevania: Aria of Sorrow. They first debuted in 2001, 2002, and 2003 respectively. Also as a surprise, Dracula X will be included.
As we've seen in other similar packages over the years, Castlevania Advance Collection will include features like rewind functionality.
We have a trailer to promote today's release below.
Leave a Reply