Celeste dev not interested in making a sequel, why Chapter 9 took so long to release, game has sold almost one million copies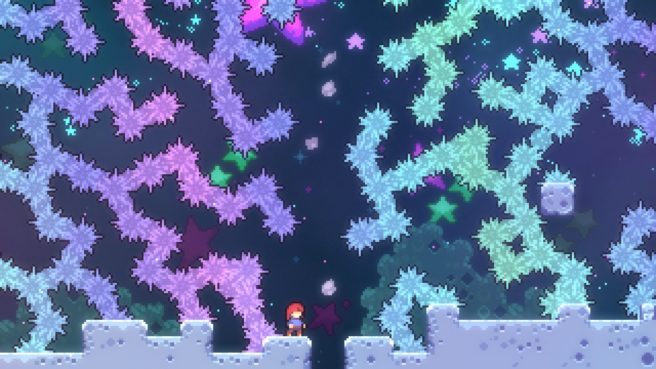 Long after it was announced, the Chapter 9 update for Celeste was recently made available. IGN spoke with developer Matt Thorson about the extra content and more in a new interview. Thorson explained why they're not charging for the new content (and revealed that there isn't much interest in a sequel currently), why it took so long to release, and commented on the game's sales.
We've rounded up these excerpts from the interview below. For the full discussion, head on over to IGN.
On why they're not charging for the update as DLC, or just holding off for Celeste 2…
First of all, we really should be charging for it. We don't like setting expectations that expansions of this size should be free. We want to be clear to our audience that we're only able to release this for free because we're in a very fortunate position right now, and that this really isn't a reasonable thing to expect from any developer, including us, in the future.
Early on we decided that charging for Chapter 9 would force us to approach it as a new "product," which would constrain us in some ways that didn't feel right. There's some design decisions that would've had to change. So it was just the best decision for the project, and we're very grateful to be in the position where we could do it this way.
And as for Celeste 2, we really don't want to make a sequel to this game. Maybe in the future we'll change our minds, but right now we don't know how we'd do a sequel justice. And besides, we're way more interested in making something new for our next full release.
On why the new update/Chapter 9 took so long to release…
Originally, we wanted to keep it small and to avoid doing story stuff so that we could finish it quickly and start on our next project sooner. Just like the base game, Chapter 9 wanted to be much bigger than we planned it to be. And in the meantime, we were also busy setting up EXOK (our new game studio) and immigrating our team to Canada. In the latter half of development, some of us were splitting our time between Celeste Chapter 9 and our next game, which slowed it down too.
On how many copies Celeste has sold to date…
I don't have an exact up-to-date number, but I know we're coming up on a million copies soon. Which is unbelievable to us.
Leave a Reply