Charles Martinet: "I want to voice Mario until I drop dead"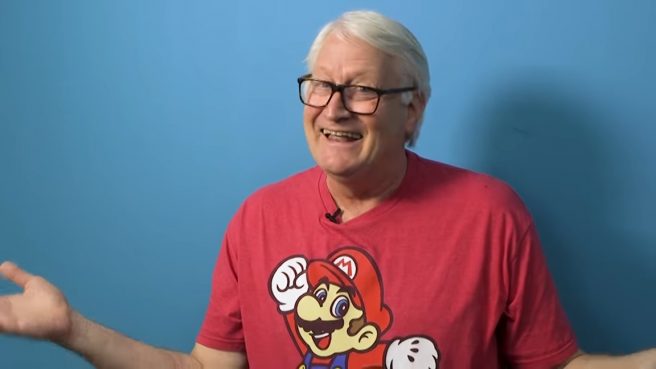 Charles Martinet has no intention of leaving the role of Mario anytime soon.
Martinet has been handling the character in games now for almost three decades, having started out with Mario Teaches Typing in 1992. He has also played other key characters in the series, including Luigi, Wario, and Waluigi.
At FAN EXPO Canada: Limited Edition as part of a Q&A session, one fan asked how long Charles Martinet will be playing Mario. In response, he said:
"I want to voice Mario until I drop dead. If someday I think I am no longer capable of doing it, I will tell Nintendo to look into finding someone else."
Martinet was also asked which character he'd remove from the Mario world, but said he "wouldn't get rid of any of the Mario characters", adding: "I like the world the way it is." Super Mario Sunshine is his favorite Mario game since he "was very bad at it, especially when I had to think backwards", but also "loved the game's message of cleaning up the island and it was just a fun game."
Super Mario will have its first animated movie next year with Illumination set to debut the film on December 21, 2022. Chris Pratt will be voicing Mario. As for Martinet, he will have surprise cameos – though at the moment it's not entirely clear what that means.
Other notable roles for the Super Mario movie include Anya Taylor-Joy as Peach, Charlie Day as Luigi, Jack Black as Bowser, Keegan-Michael Key as Toad, Seth Rogen as Donkey Kong, Fred Armisen as Cranky Kong, Kevin Michael Richardson as Kamek, and Sebastian Maniscalco as Spike. Read more about the project here.
Leave a Reply