Chase: Cold Case Investigations, from Hotel Dusk's director, launches October 13 in the west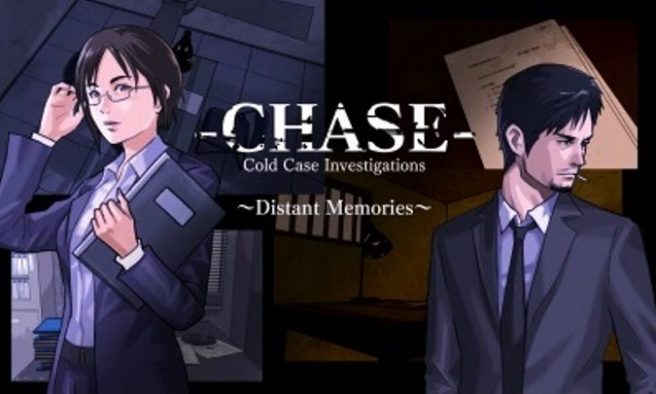 Chase: Cold Case Investigations ~Distant Memories~ will launch in both North America and Europe on October 13, Aksys Games and Arc System Works announced today. Pricing is set at $5.99.
The adventure mystery game comes from the mind of Taisuke Kanasaki, director of Nintendo's Hotel Dusk: Room 215. It follows the story of two detectives "whose sense of justice and raw instinct drive them to seek the truth." Players will be asked to put their sleuthing skills to the test and re-investigate old crime scenes and solve cold cases by searching for clues and interrogating perpetrators.
Here's a rundown of features:
Investigate- Find leads by diving head first into old investigation notes, crime scene photos and eye witness reports as you put together all the pieces.

Interrogate- Once you have a solid lead, interrogate persons of interest to see what they do (or don't) know. Grill perps by asking tough questions, but be careful! Ask the wrong questions and your Interrogation Gauge will deplete. Ask too many wrong questions and it's Game Over!

Deep story- 5 years ago, an investigation into a mysterious explosion dead-ended without any resolution. Deemed an accident, the circumstances surrounding the case were never fully explained. Now, a new clue has reignited the case and shed new light on a startling revelation. Get pulled into a complex narrative of mystery and intrigue as the Cold Case Unit searches for the truth!
Source: Aksys Games PR
Leave a Reply